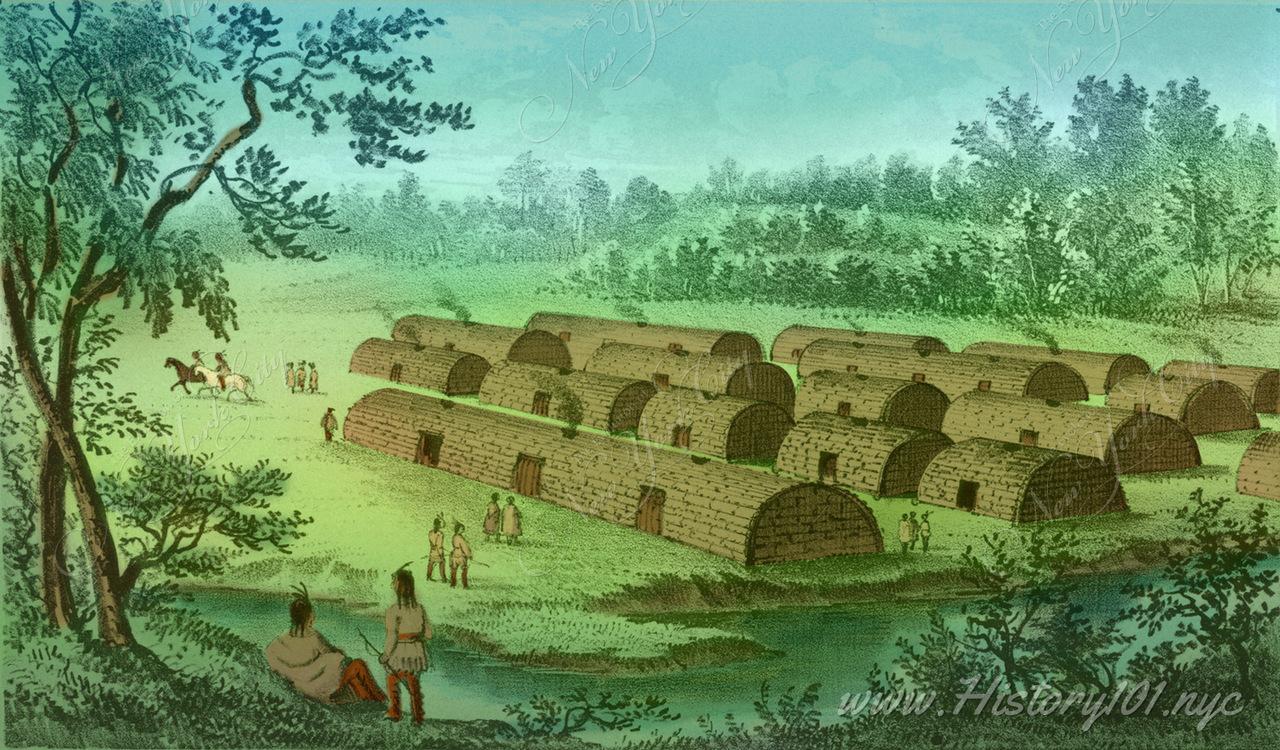 The Algonquians who would settle the Hudson Valley and surrounding areas would eventually come to be known as the Lenni Lenape. "Lenni" meaning "genuine, pure, real, original," and Lenape, meaning "ancient ones". The earliest Lenape were also nomadic but would eventually have their own agricultural revolution, leading to the expansion of larger, more established communities, and setting up a solid foundation for their trade-based economy.
Image Credit: A.R. Waud. Reprinted with permission.
Restoration Credit: This image has been digitally repaired by Fine Print Design Studio.