Lenni Lenape: The Original Native New Yorkers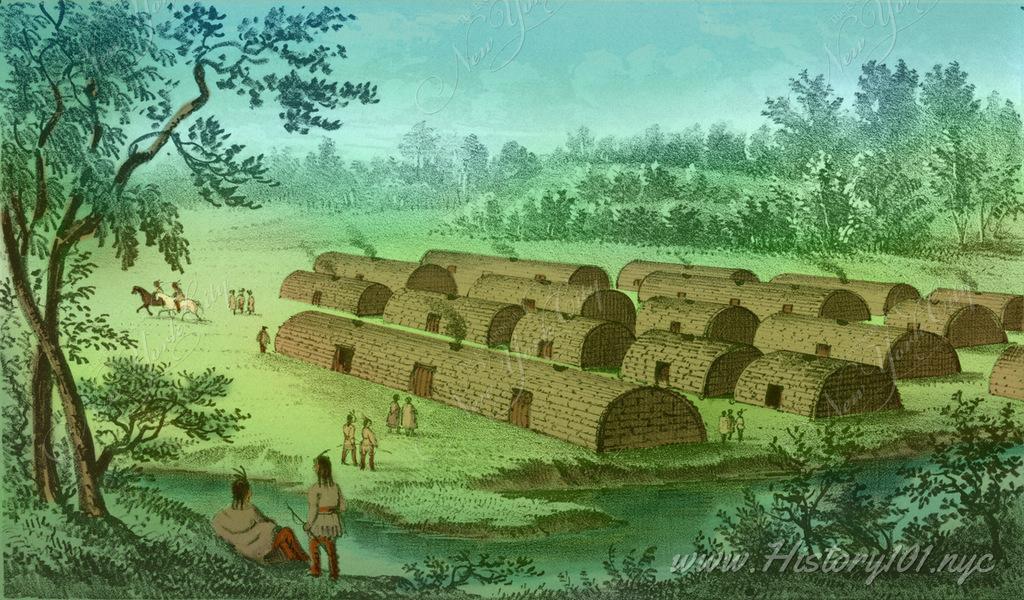 The Algonquians who would settle the Hudson Valley and surrounding areas would eventually come to be known as the Lenni Lenape. "Lenni" meaning "genuine, pure, real, original," and Lenape, meaning "ancient ones". The earliest Lenape were also nomadic but would eventually have their own agricultural revolution, leading to the expansion of larger, more established communities, and setting up a solid foundation for their trade-based economy.
---
A Visual History of Mannahatta to New Amsterdam up to Present Day.
Learn about NYC's fascinating past and explore the natural forces that shaped the environment and landscape, along with the people who would transform the "Island of Many Hills" into the greatest and most influential city in the world.