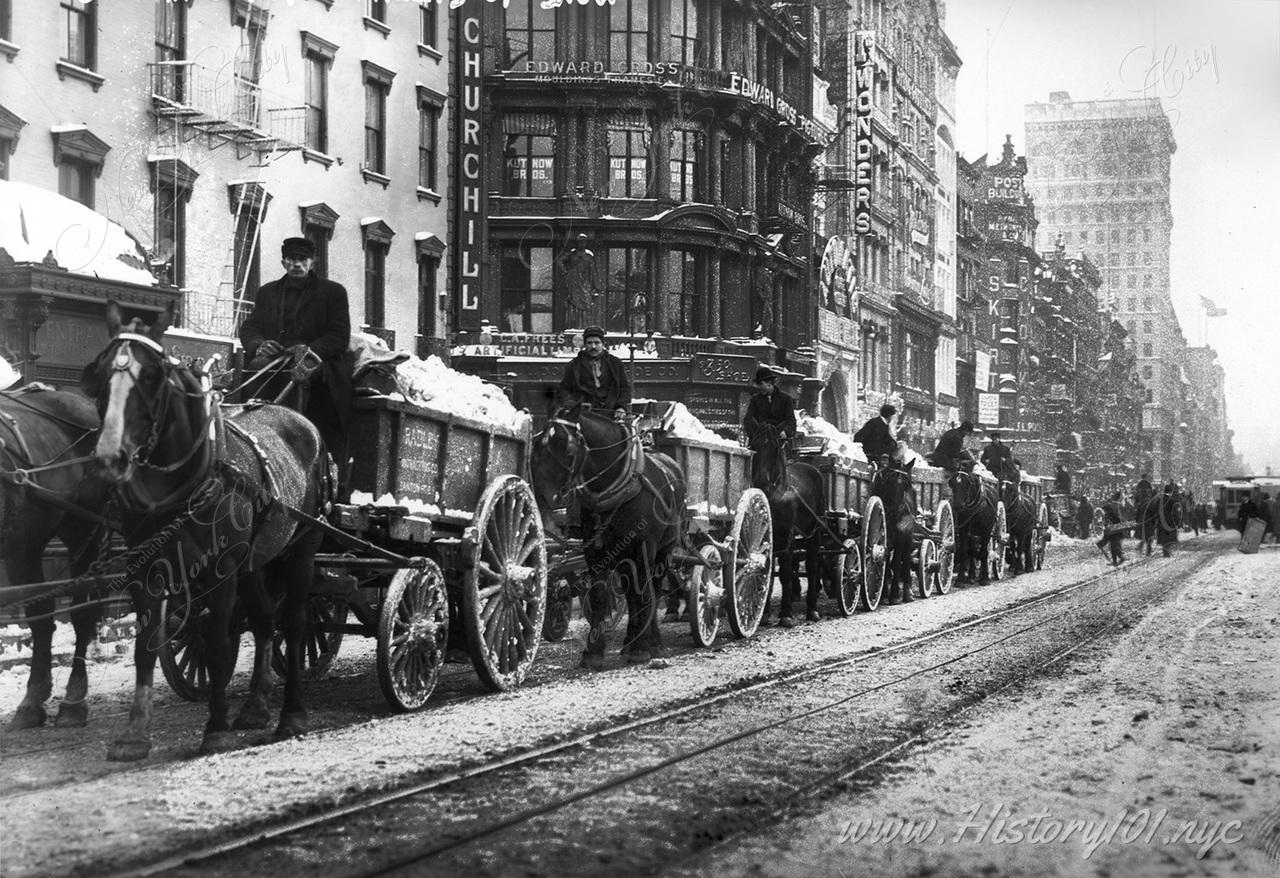 Photograph shows a line of horse-drawn wagons hauling snow after a blizzard in New York City.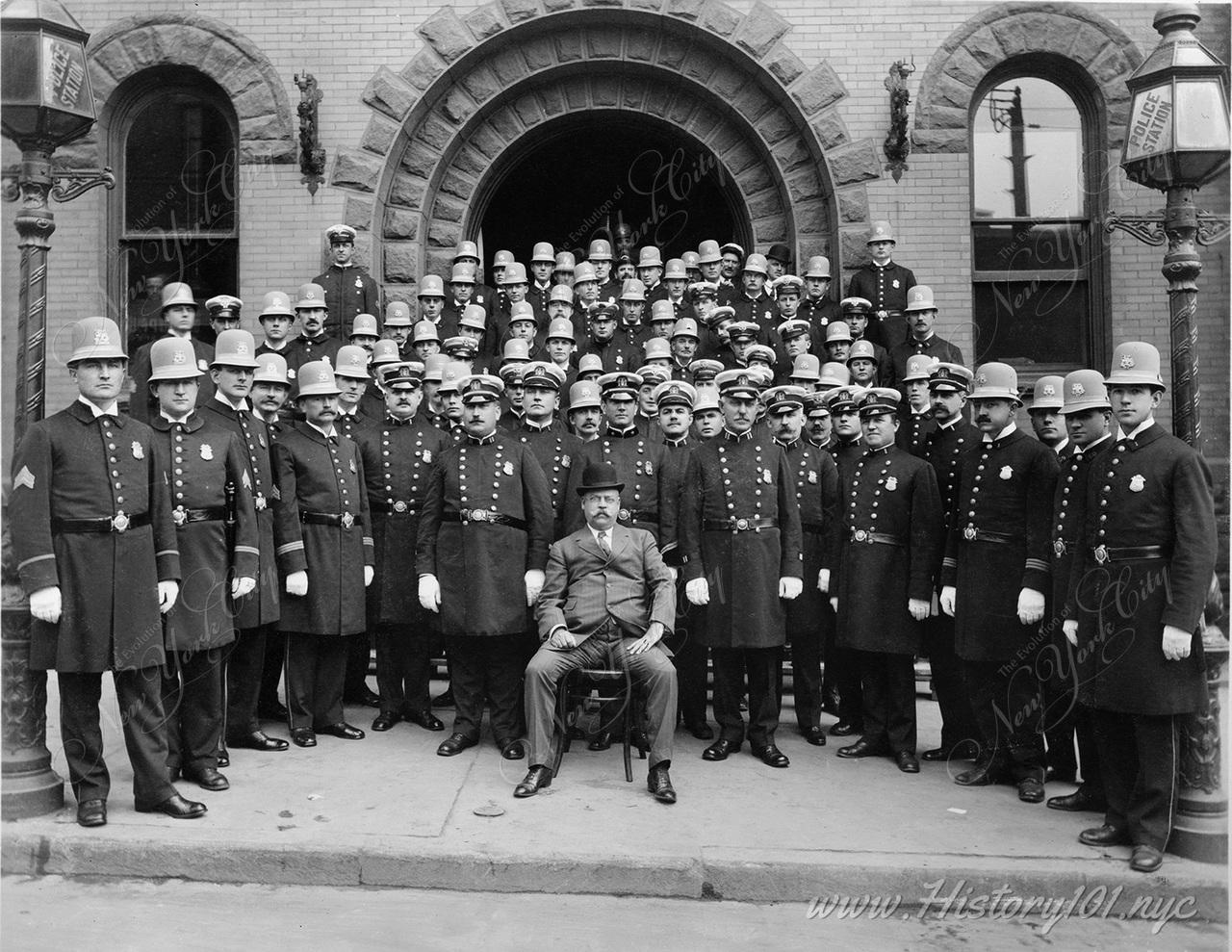 A group of New York City police officers pose together in front of a precinct.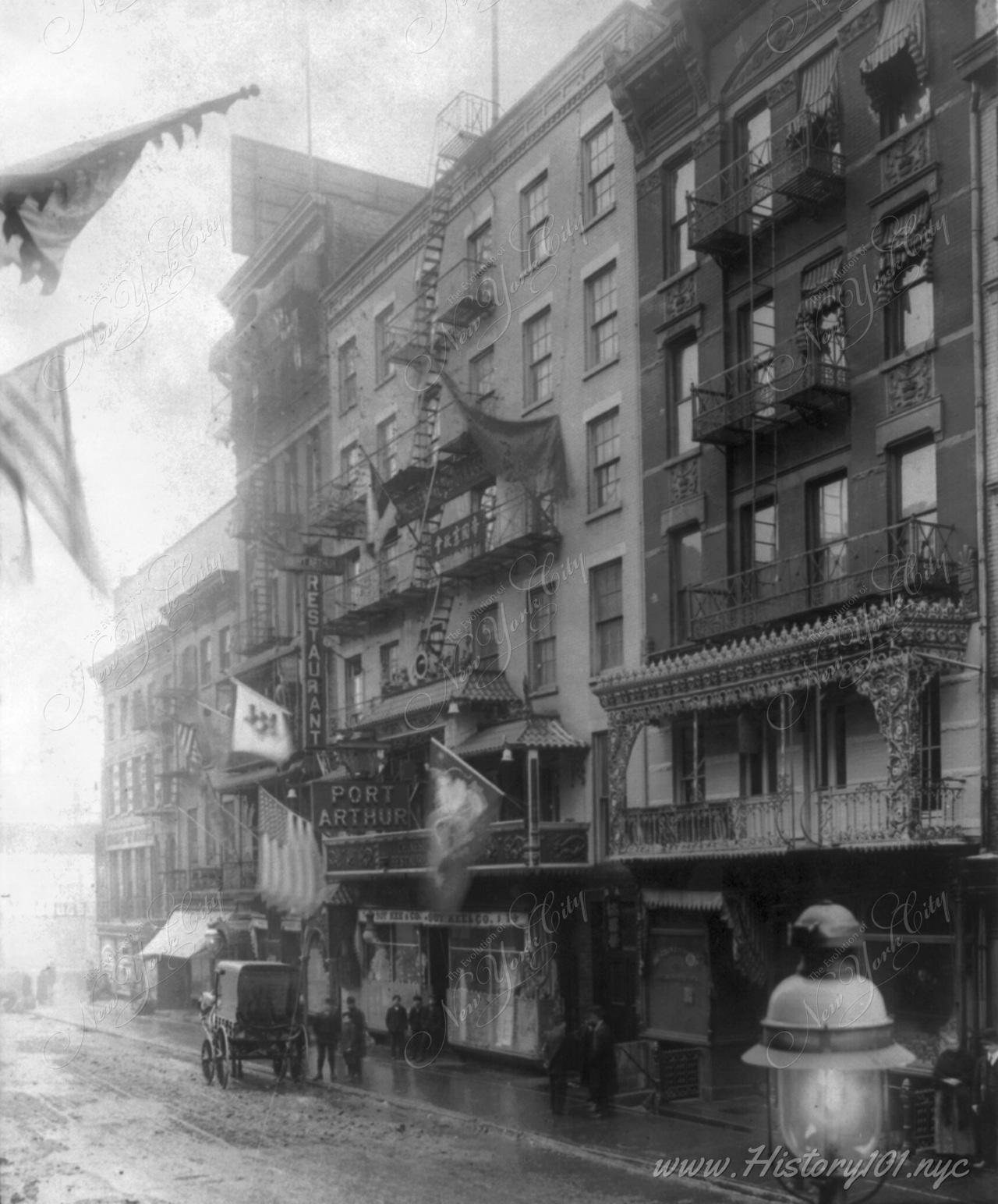 Photograph of Mott Street decorated for New Year, Jan. 21, 1909 – looking toward Port Arthur restaurant.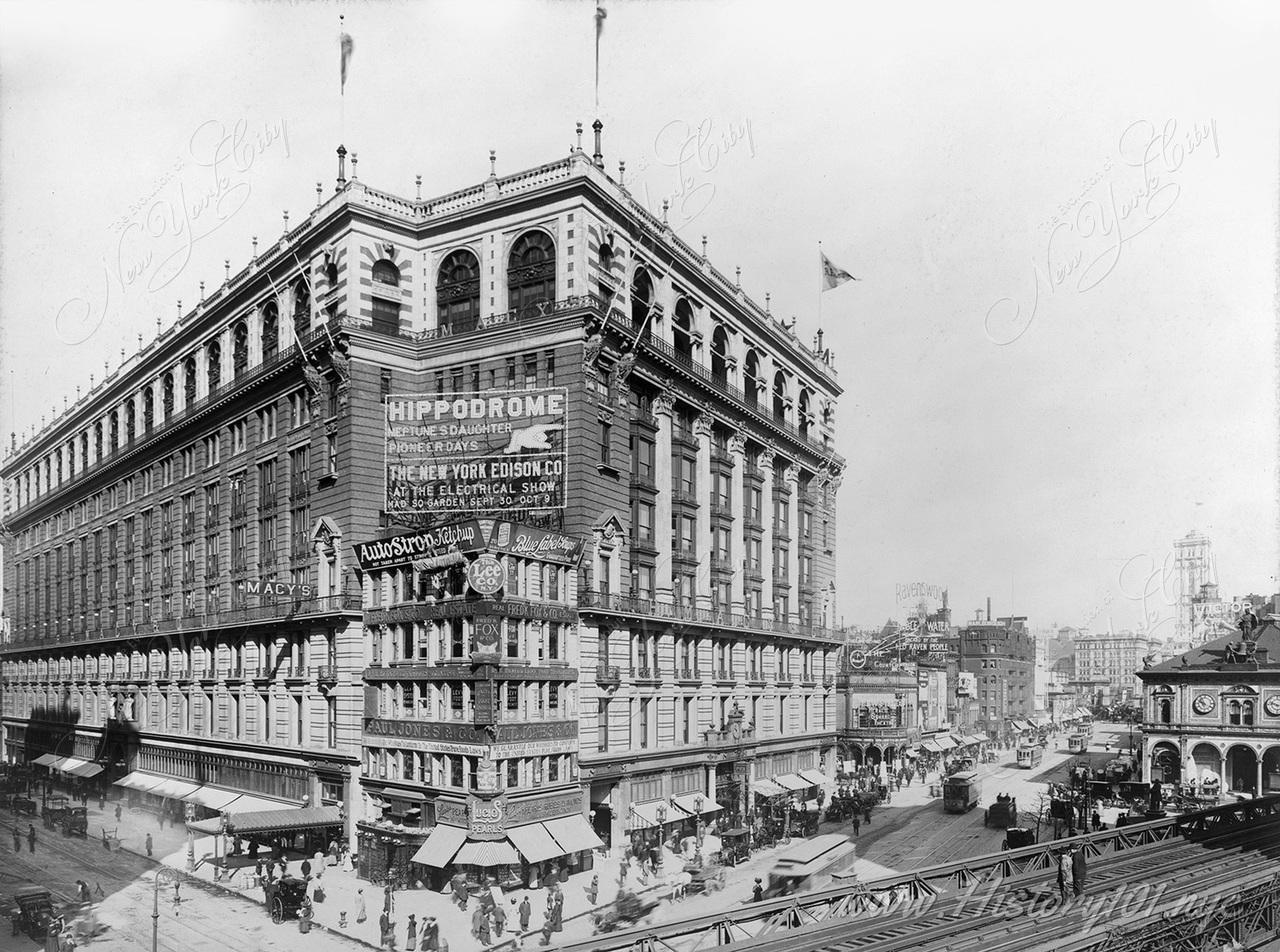 Shoppers and commuters fill Herald Square in front of Macy's famous department store.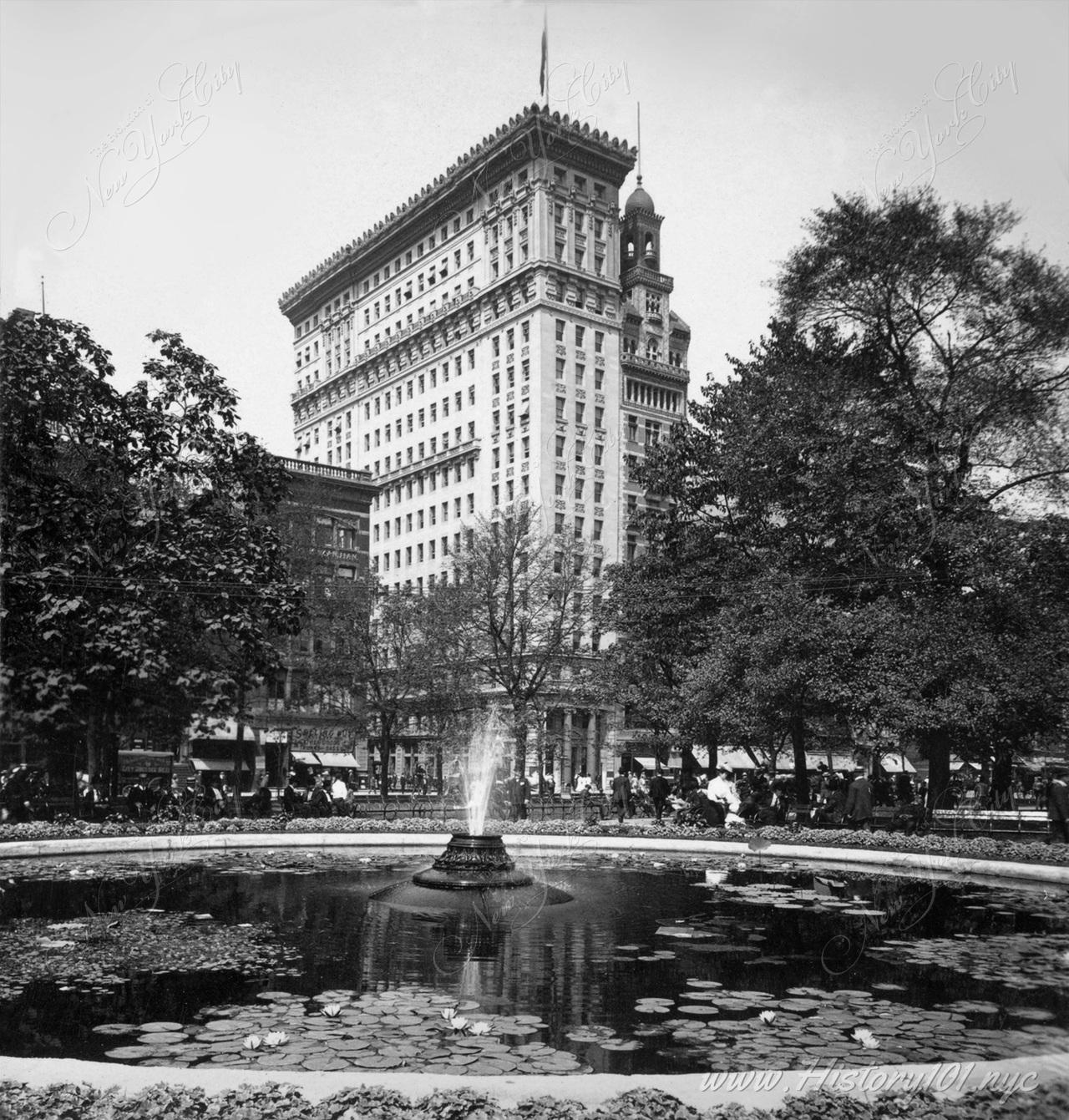 A close-up view of the Union Square Fountain with the Metropolitan Building in the background.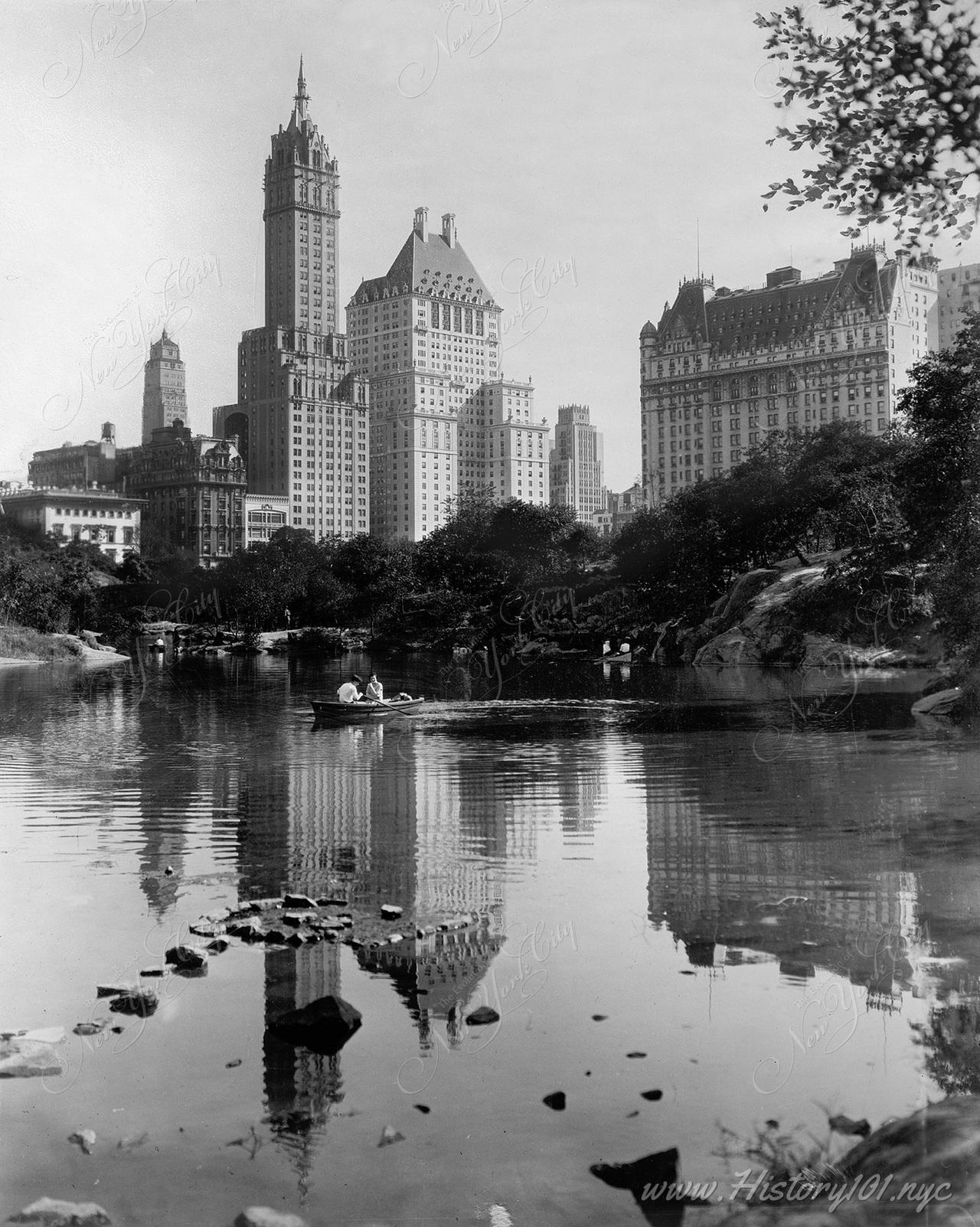 A photograph shot from the perspective of the lake at Central Park towards the luxury hotels which form the skyline.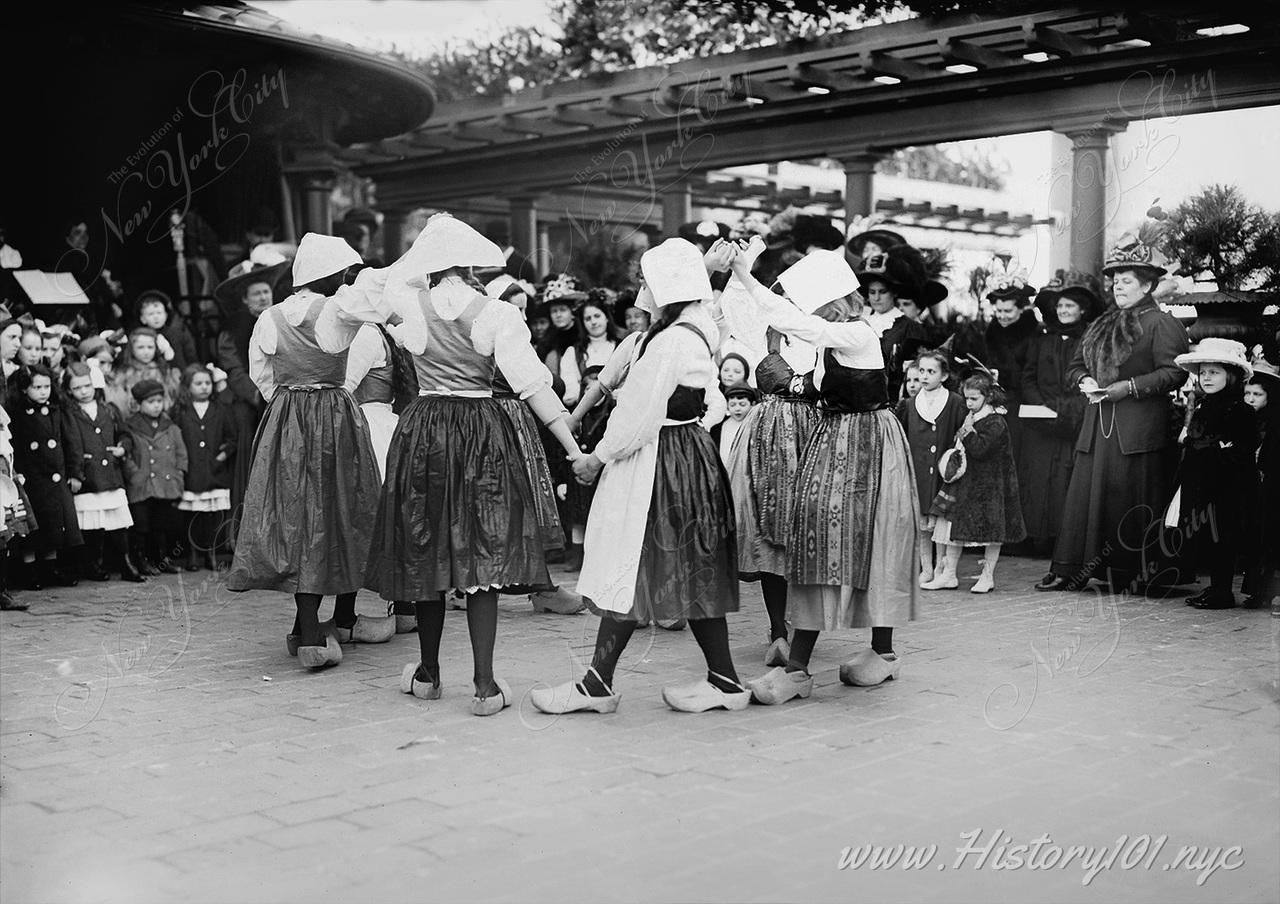 A group of young dancers in traditional Dutch attire dance at the rooftop terrace of The Waldorf Astoria.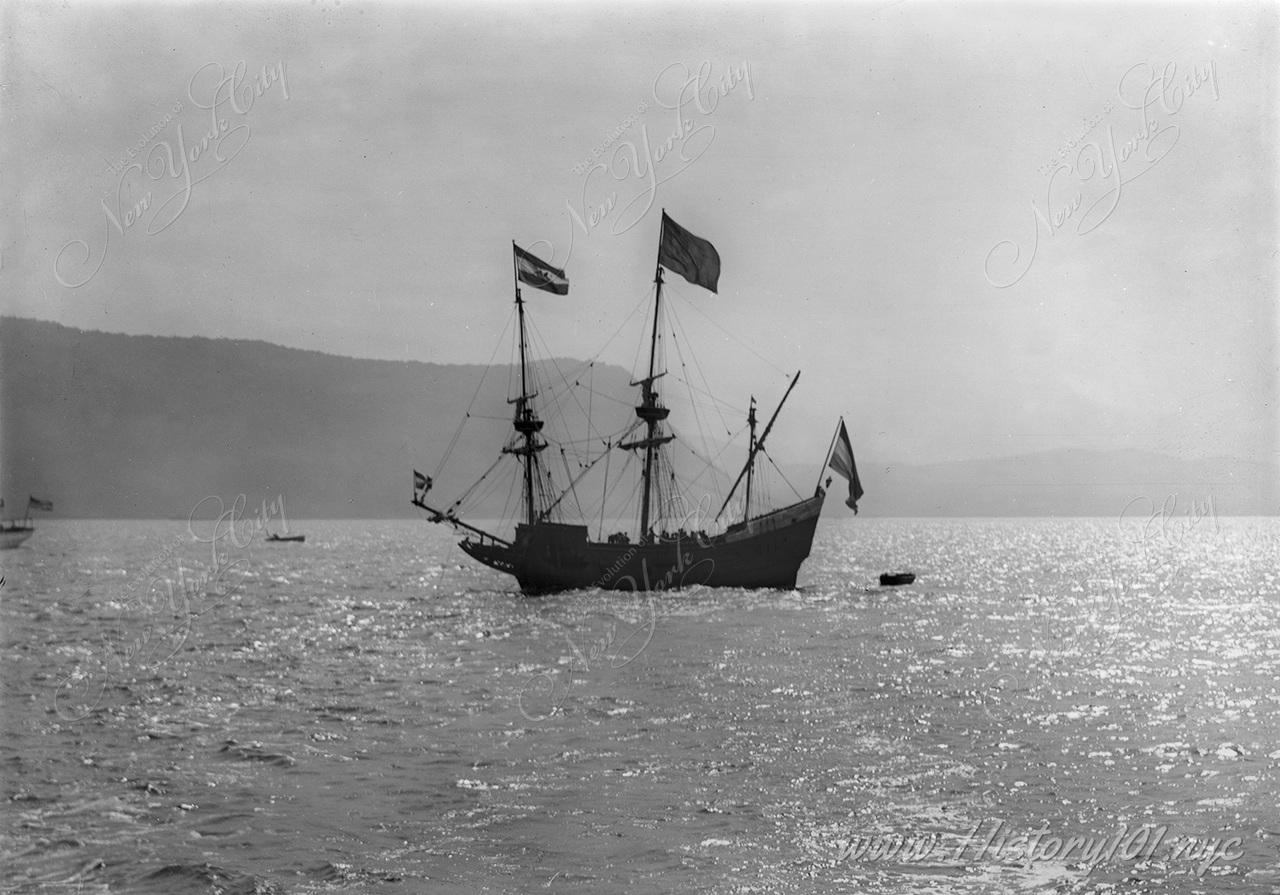 Henry Hudsons' vessel, the "Half Moon" is reconstructed and sailed in the river as part of the Hudson-Fulton Celebration in 1909.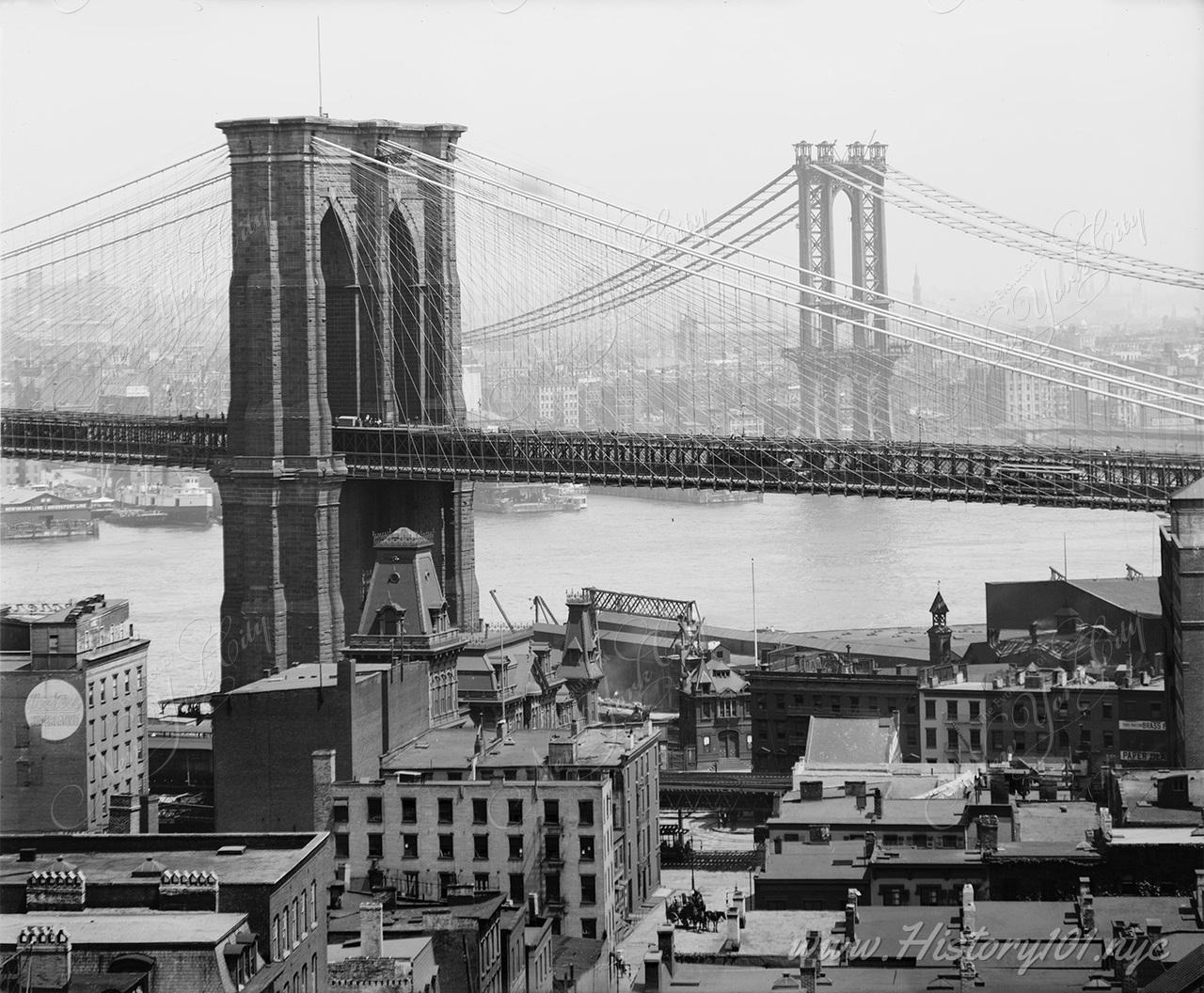 An iconic view of the both East River bridges with downtown Manhattan in the background and plenty of traffic in the East River.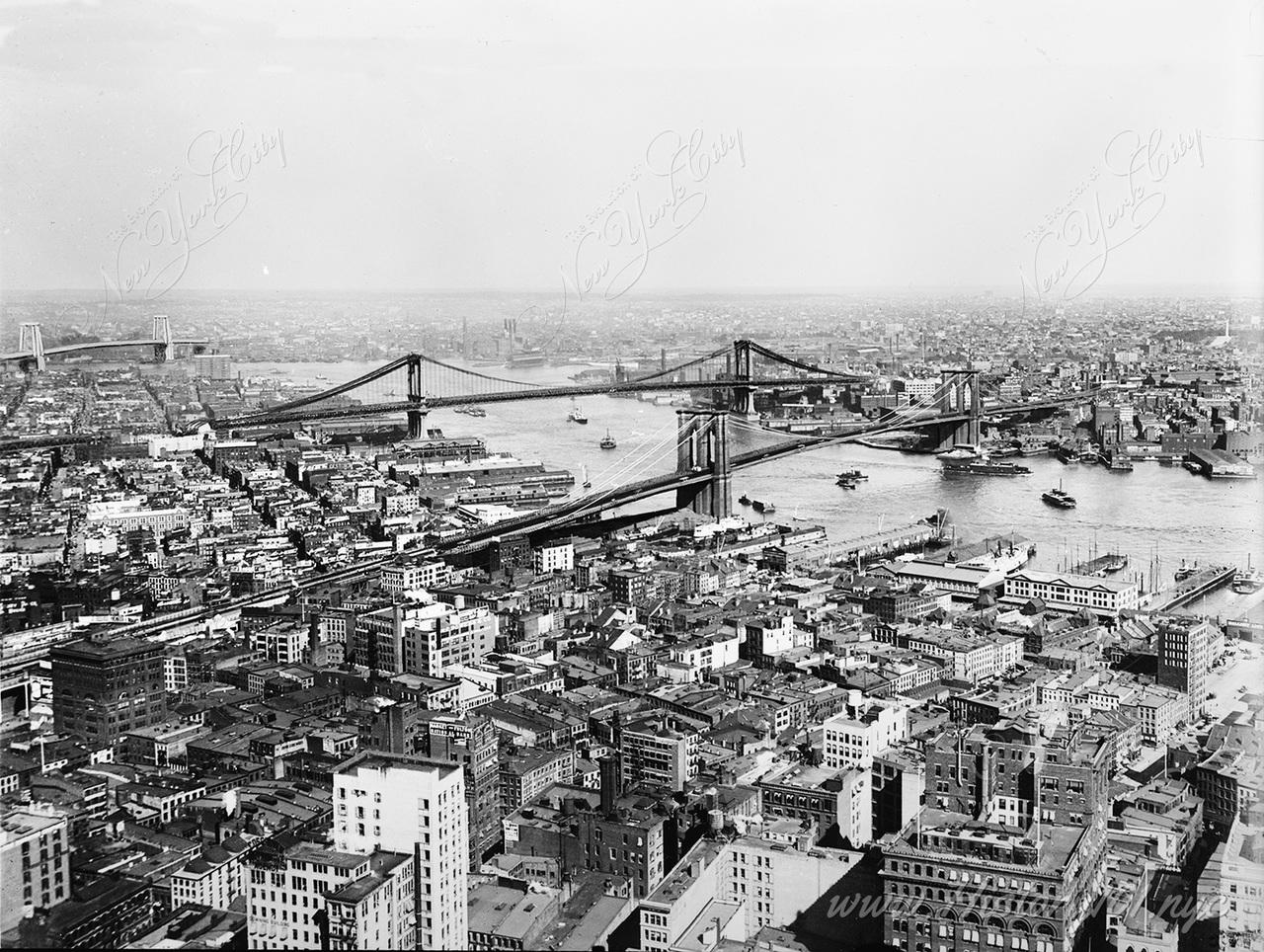 Spectacular view, looking east from the Singer Tower – all three East River Bridges are visible from this perspective.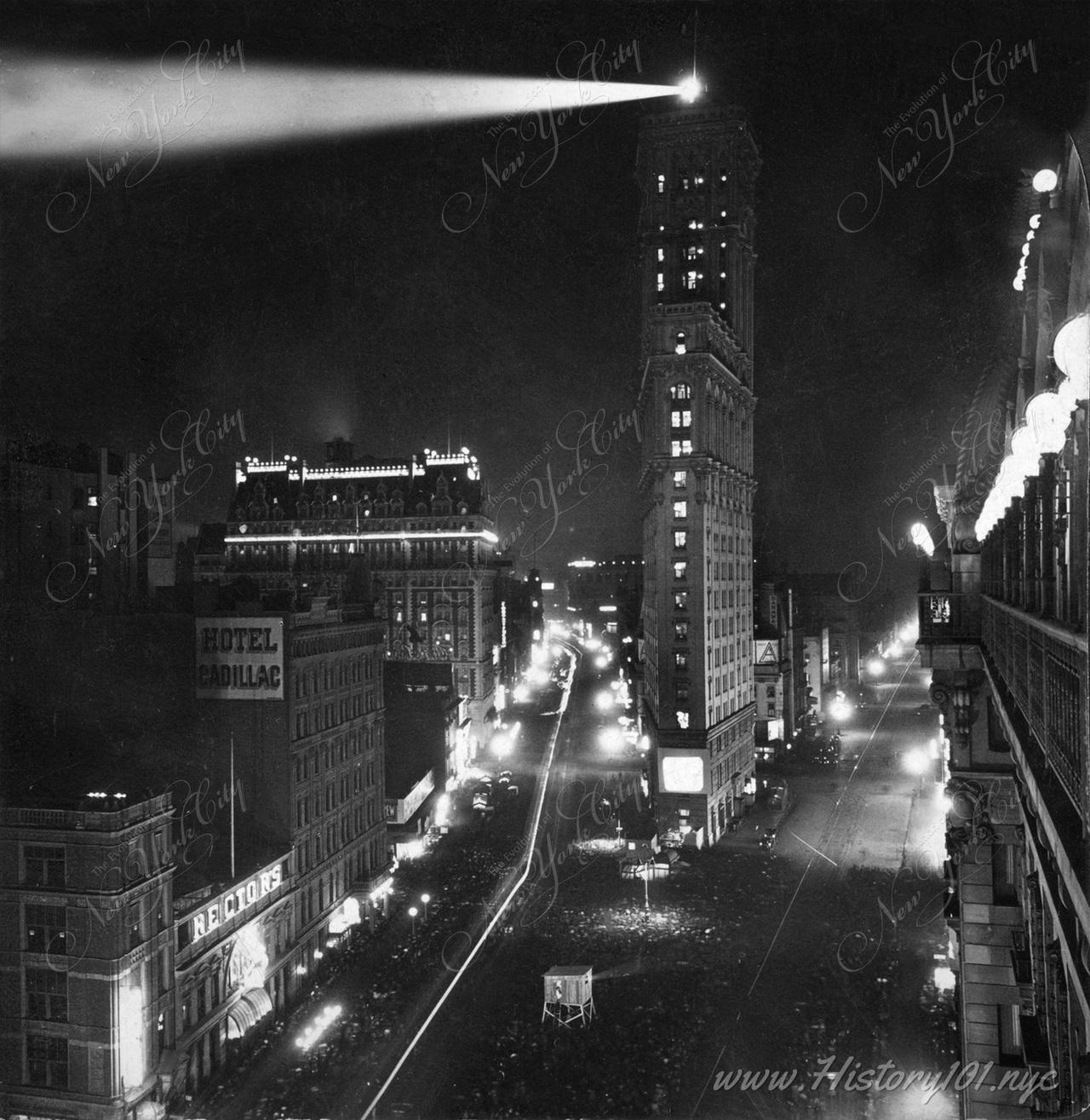 Voters congregate near the Times Building at the "Great White Way" (Broadway from 42nd to 34th Sts.)