History of NYC - 1920 to 1925
Like many other cities in the aftermath of a global war and pandemic, New York was ready to kick off a decade with a spirit of celebration. Society would break much new ground, including a boon in home ownership, and the expansion of civil rights. In the US, the sale of alcohol became prohibited, but this did little to stop the speakeasies which would define nightlife. Many great traditions and institutions were established during this time, including Macy's Thanksgiving Day Parade and New York Port Authority, The Cotton Club and New Yorker Magazine.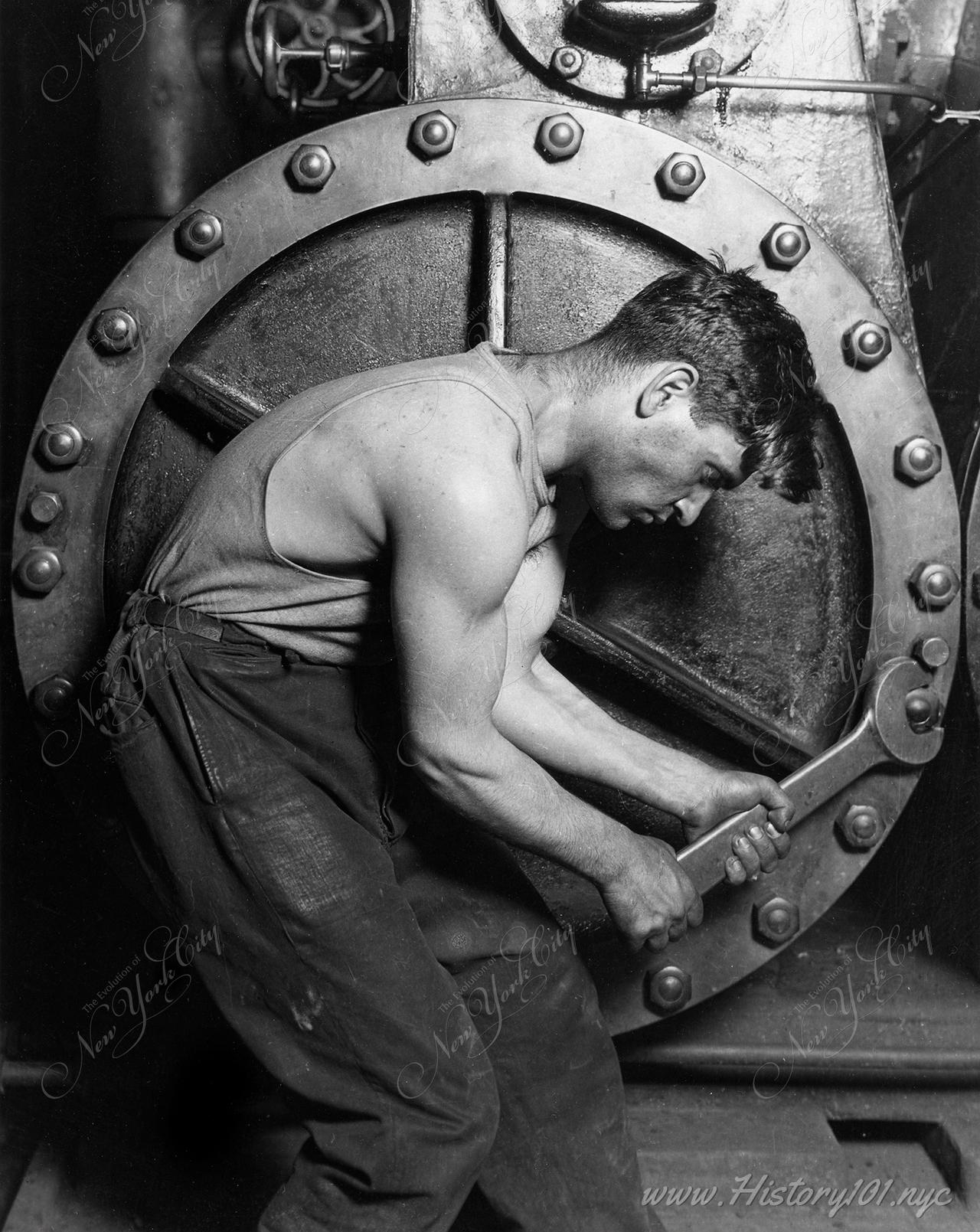 Photograph of a young mechanic tightening the bolts of a steam pump with a wrench.
Artist Credit:
Lewis Wickes Hine
. Reprinted with permission.
From 1925 onward, the City would experience a massive cultural renaissance. New venues were opening all over the city to accommodate the growing demand for arts and entertainmen... Continue Reading
View All15Images