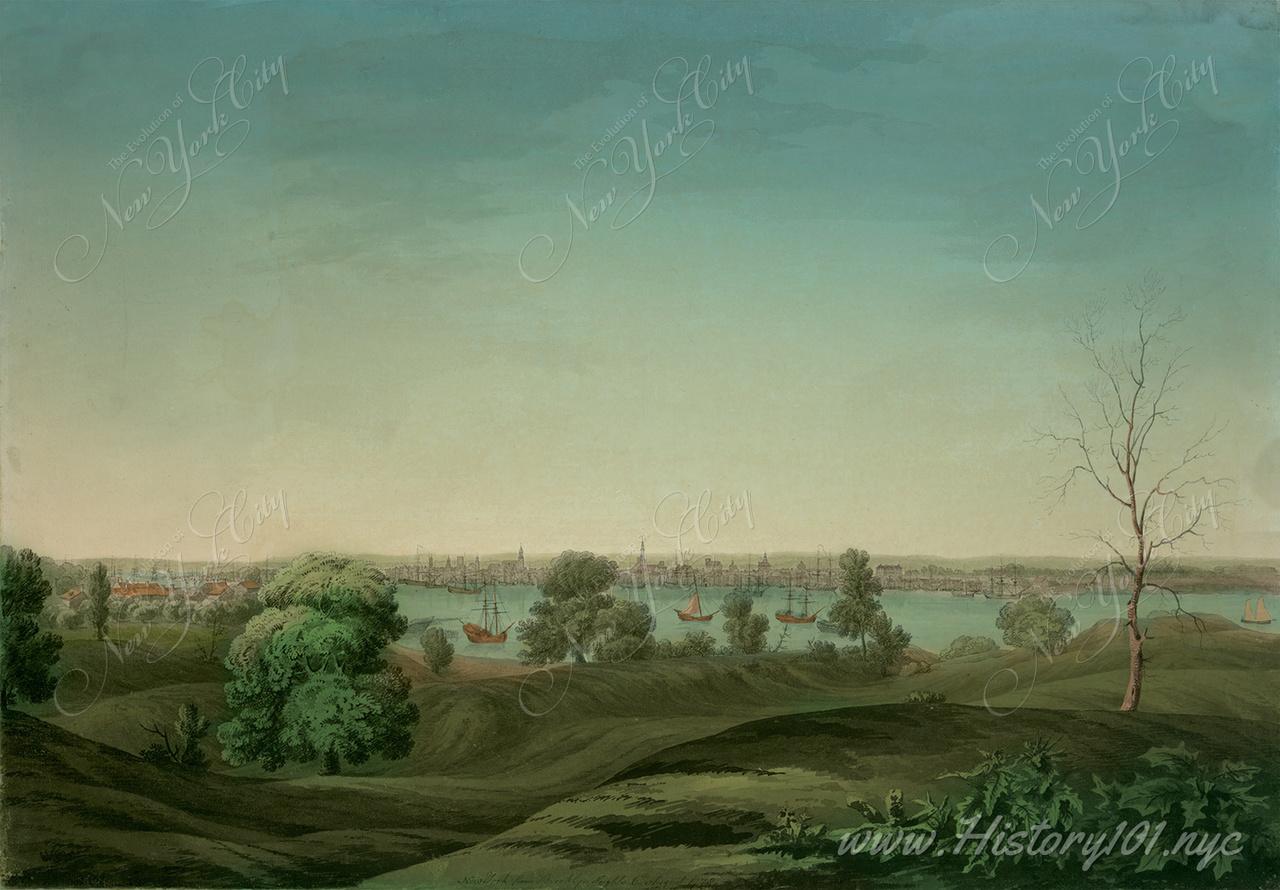 Artist's rendering of Manhattan in 1778 overlooking the East River from Brooklyn Heights, NYC's first historic district. Pictured is the current location of the neighborhood's famous Promenade, designed by Hezekiah Pierrepont in 1950 as a means of local insulation from traffic of the Brooklyn-Queens Expressway (BQE) which would completely alter this perspective.
Before it was called Brooklyn Heights or was crowned as the city's first Historic District, this was a bustling native settlement. Fulton Street used to be the original trail up from the riverbanks edge, and the smaller streets of the neighborhood are remnants of trails which climbed the elevated plateau that the area is named after.
Artist Credit:
Archibald Robertson
. Reprinted with permission.