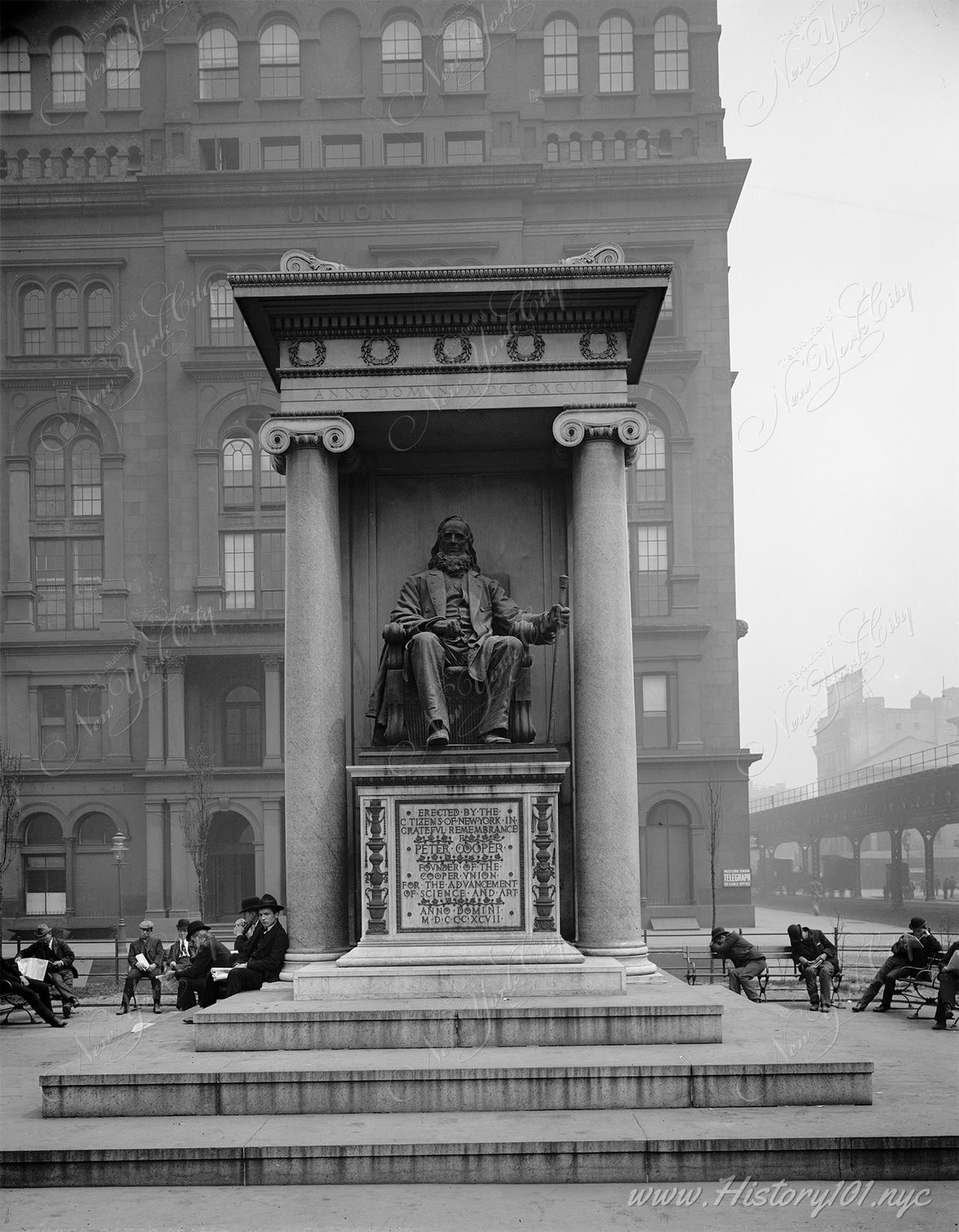 Following Cooper's death in 1883, Augustus Saint-Gaudens (1848–1907), the preeminent 19th century sculptor and one of the earliest alumni of Cooper Union (class of 1864), was commissioned to design a monument in honor of the great visionary. The sculpture was placed at 7th Street between 3rd Avenue and Cooper Square.
Image Credit: Unknown. Reprinted with permission.
Restoration Credit: This image has been digitally repaired by Fine Print Design Studio.
Available Sizes:
NOTE: Our watermark will not appear in your art prints.