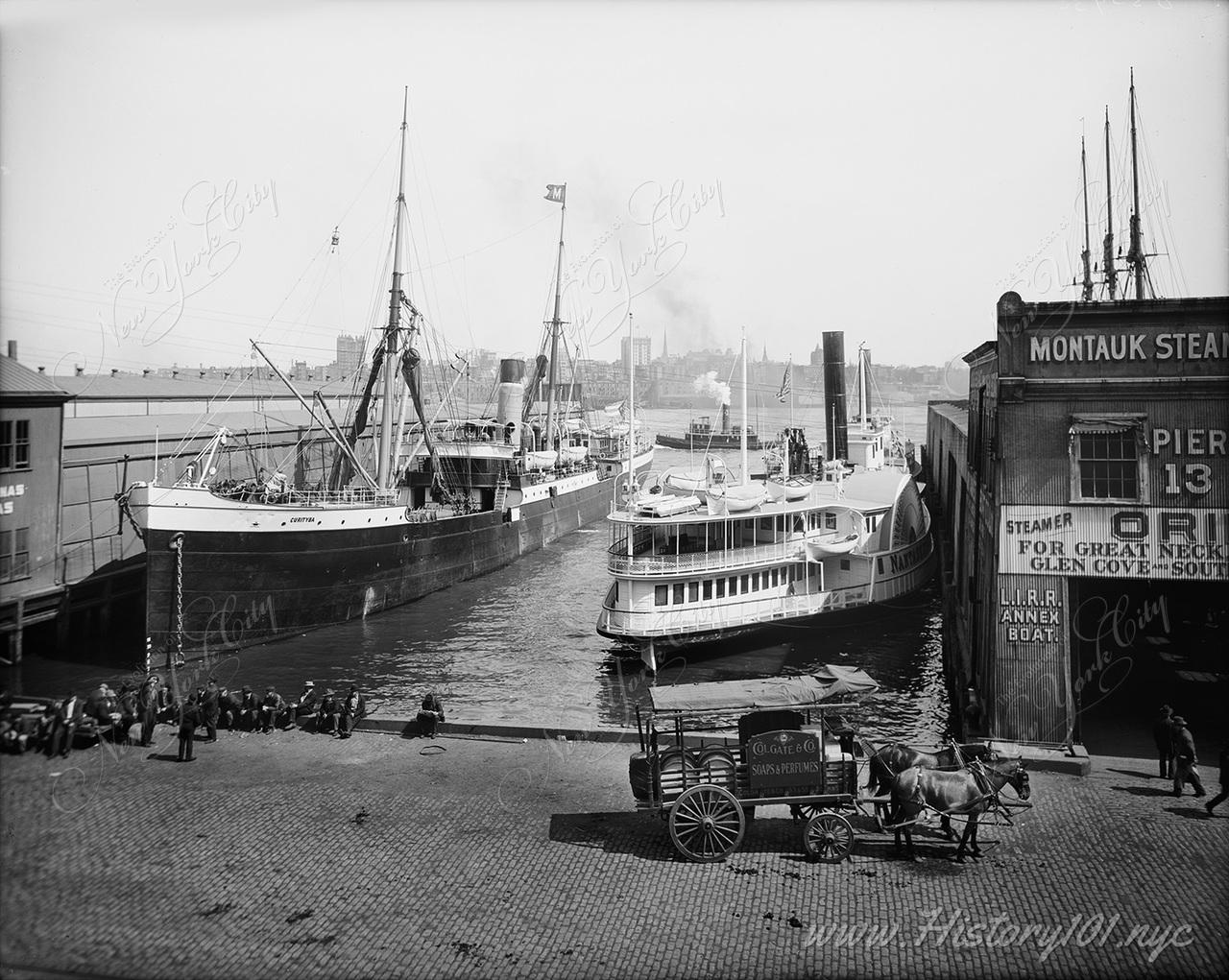 A photograph of the piers at Wall Street with two large boats docked and a Colgate carriage with horses parked on the promenade.
The Colgate Company was founded in 1806 by by 23-year-old William Colgate – an immigrant from England who would become a Revolutionary sympathizer. His company would become a quintessentially American household name, especially after introducing its famous brand of toothpaste in 1873. Of course, all of this success would pale in comparison to the company's growth in future decades.
This image remains a poignant illustration of the great potential which the American Dream had to offer, attracting millions of fortune seekers from around the world.
Image Credit: Unknown. Reprinted with permission.
Restoration Credit: This image has been digitally repaired by Fine Print Design Studio.
Maximum Available Size: 60"x50"