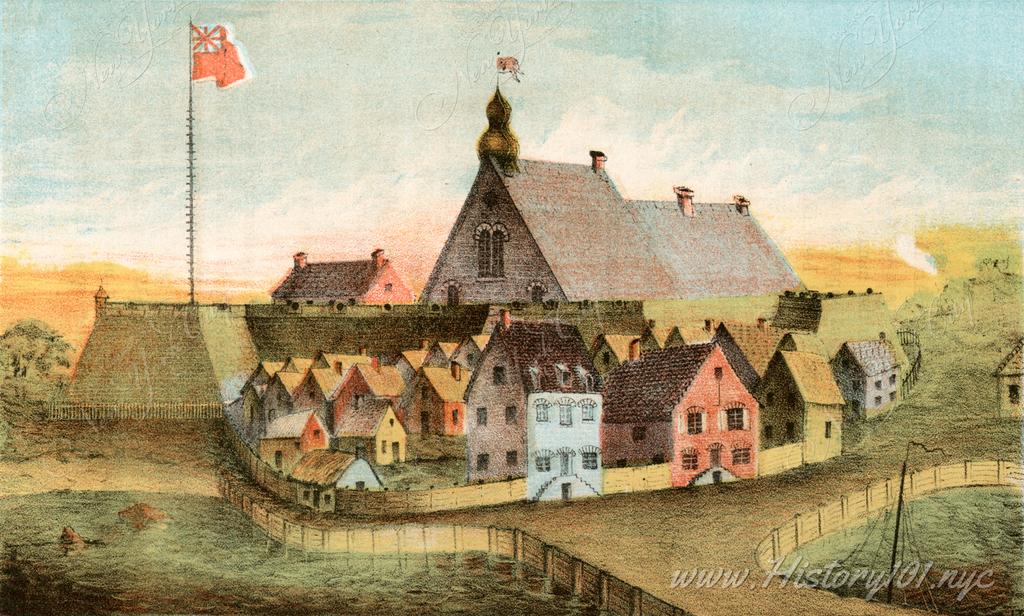 Illustration of the home of Jacob Leisler – a German-born colonist who made his fortune off the fur and tobacco trades in New Amsterdam. It was located on "The Strand" which we know today as Whitehall Street
Image Credit: NYPL Wallach Division. Reprinted with permission.
Restoration Credit: This image has been digitally repaired by Fine Print Design Studio.