700 BC: Rise of the Algonquians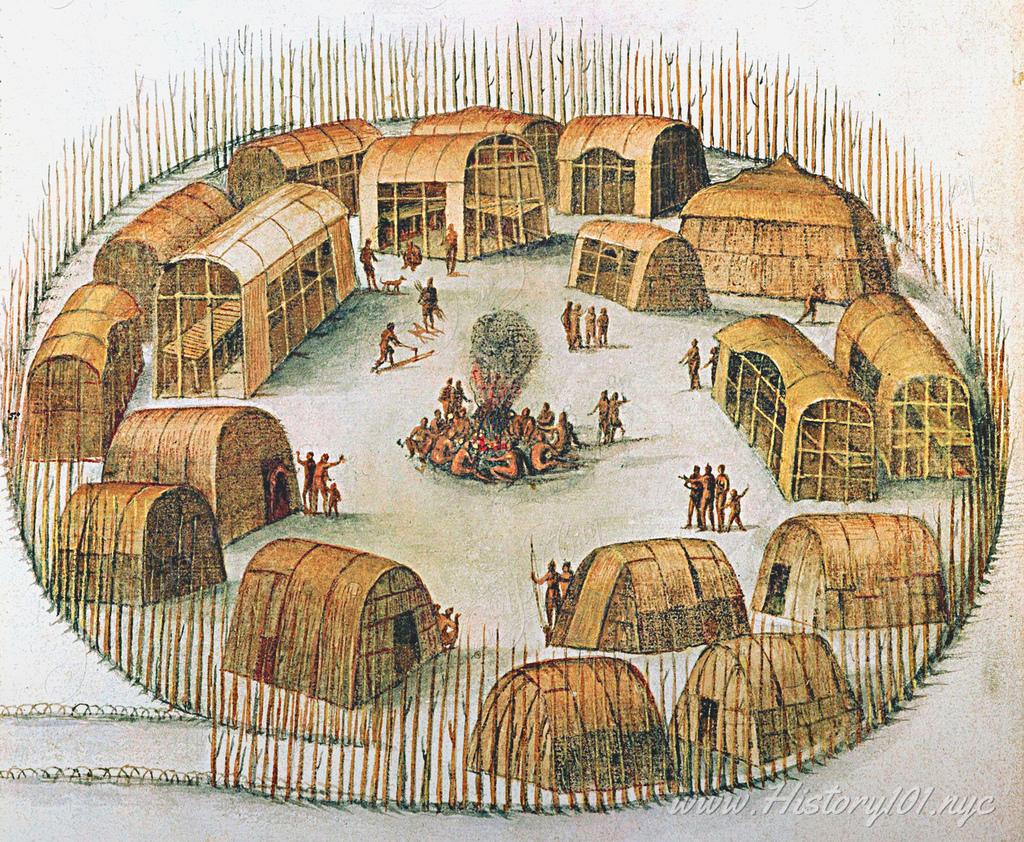 One of the first tribes to settle in the Hudson River Valley were the Algonquians. They are direct descendants of New York's first residents – Nomads who would arrive from the north about 11,000 – 12,000 years ago. Their ancestors moved with the seasons and migration of animals which they hunted for survival. Early villages were composed of tight formations of round-roofed homes covered in birch bark and protected by a hedge against surrounding predators.
---
A Visual History of Mannahatta to New Amsterdam up to Present Day.
Learn about NYC's fascinating past and explore the natural forces that shaped the environment and landscape, along with the people who would transform the "Island of Many Hills" into the greatest and most influential city in the world.