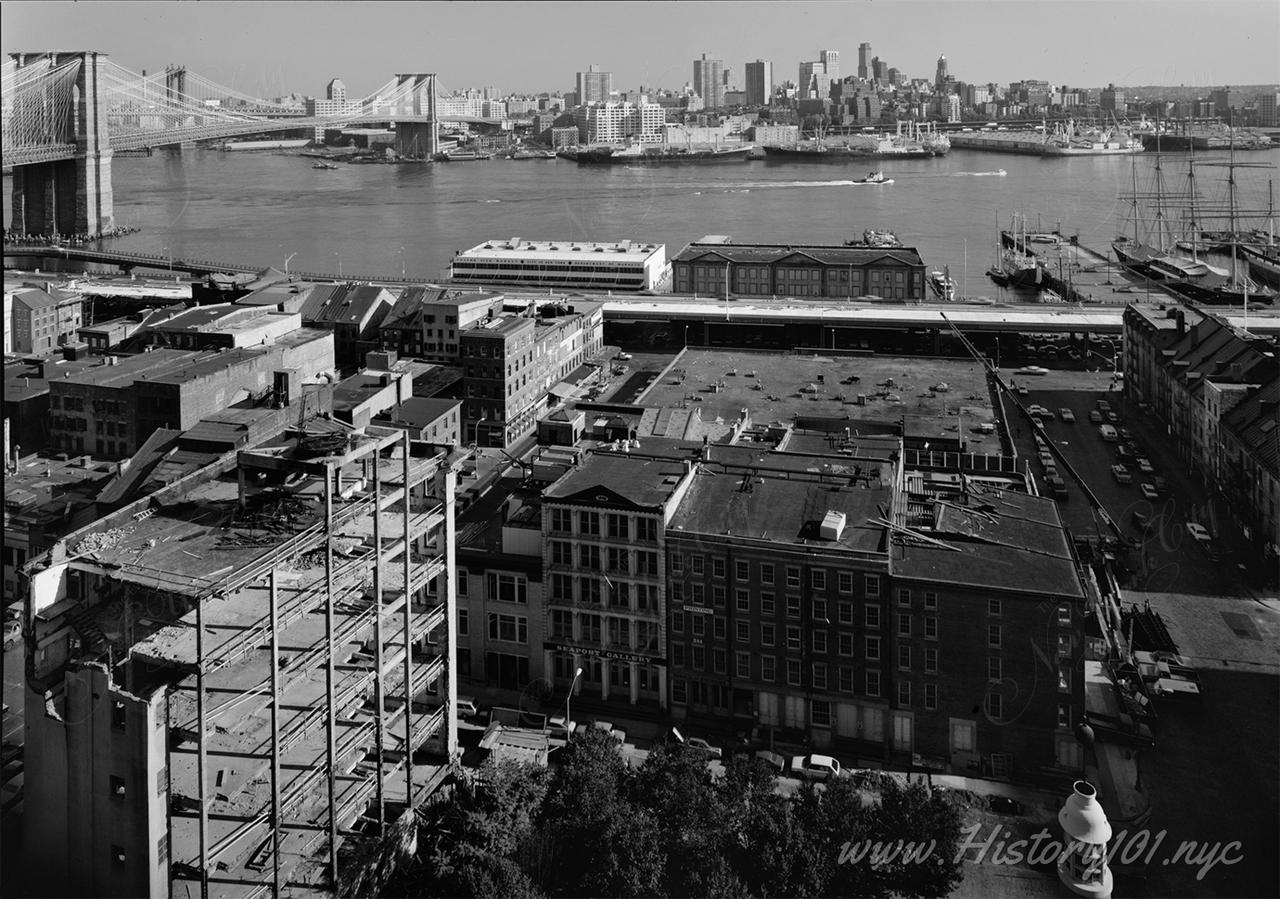 Constructed as an unified group in 1835-36, these three brick buildings with granite piered shopfronts are excellent examples of the Greek Revival commercial style, the prevalent style for New York City commercial buildings in the 1830s and 1840s.
Like most of the buildings in the Seaport, 207, 209 and 211 Water Street have contained a variety of businesses including a tobacco factory, a meat market, a trucking firm, and several store dealers.
Recently restored, these buildings are now part of the South Street Seaport Museum, a neighborhood of stores, galleries, and piers standing in close proximity to high rise buildings in Lower Manhattan.
Artist Credit:
Unknown
. Reprinted with permission.