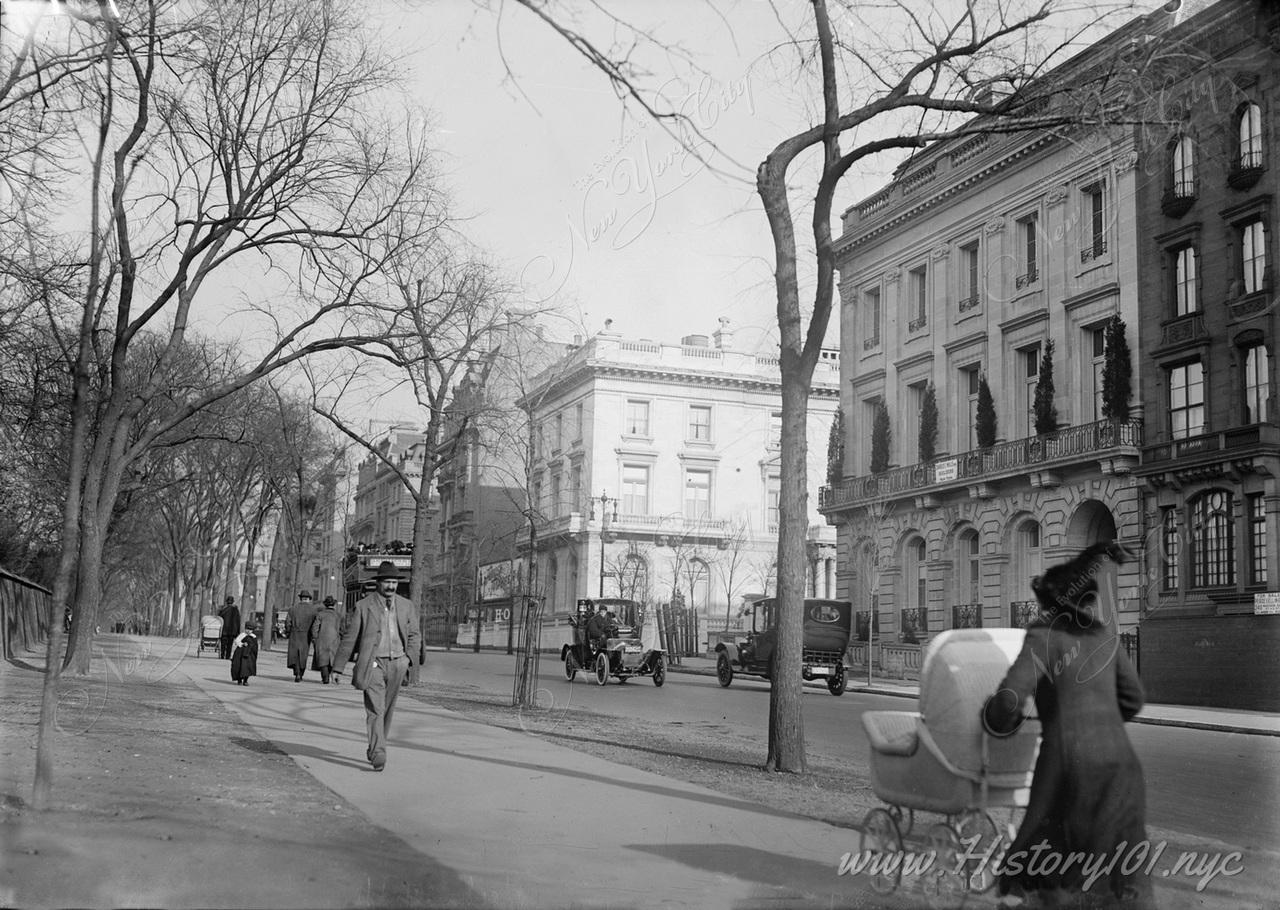 Photograph shows the James Speyer house, to the right, a mansion at 1058 Fifth Avenue, on the southeast corner of 87th Street. James Speyer was one of the founders of the University Settlement Society of New York, the first settlement house in the United States. As treasurer he raised funds for the Society's building which was erected in 1895 and he later served as the Society's president.
Artist Credit:
George Grantham Bain
. Reprinted with permission.
Library of Congress