1524: The Age of European Influence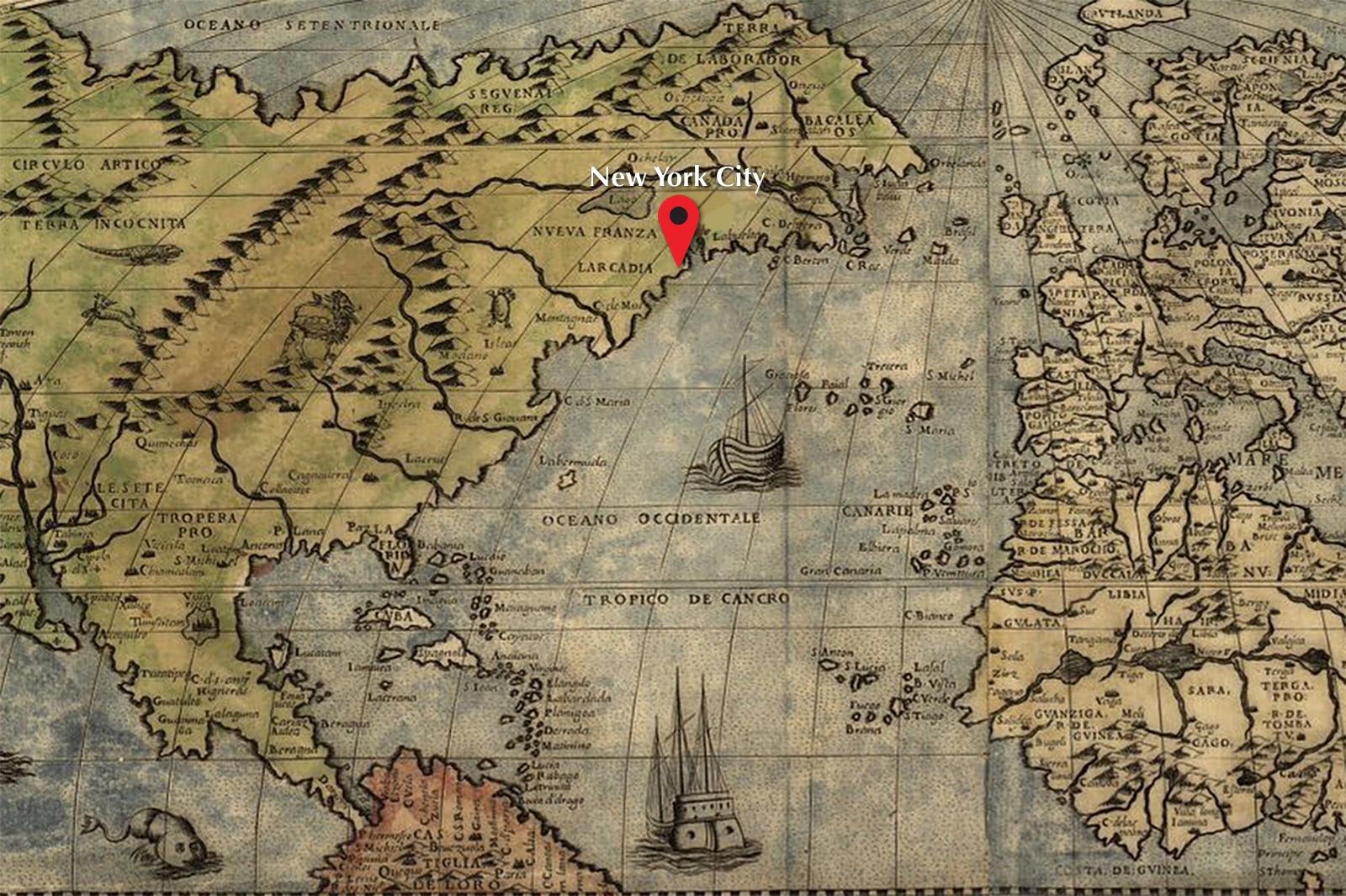 In July of 1524, Giovanni da Verrazzano would be the first European to see the shoreline of Manhattan. The Italian explorer was searching for a new trade route to India as he sailed the Atlantic coast from Cape Fear to the Hudson Valley. The map below map, rendered by Verrazzano's brother and cartographer Giacomo Gastaldi would mark a turning point in world history, establishing a path for Henry Hudson's eventual arrival in September of 1609.
---
A Visual History of Mannahatta to New Amsterdam up to Present Day.
Learn about NYC's fascinating past and explore the natural forces that shaped the environment and landscape, along with the people who would transform the "Island of Many Hills" into the greatest and most influential city in the world.