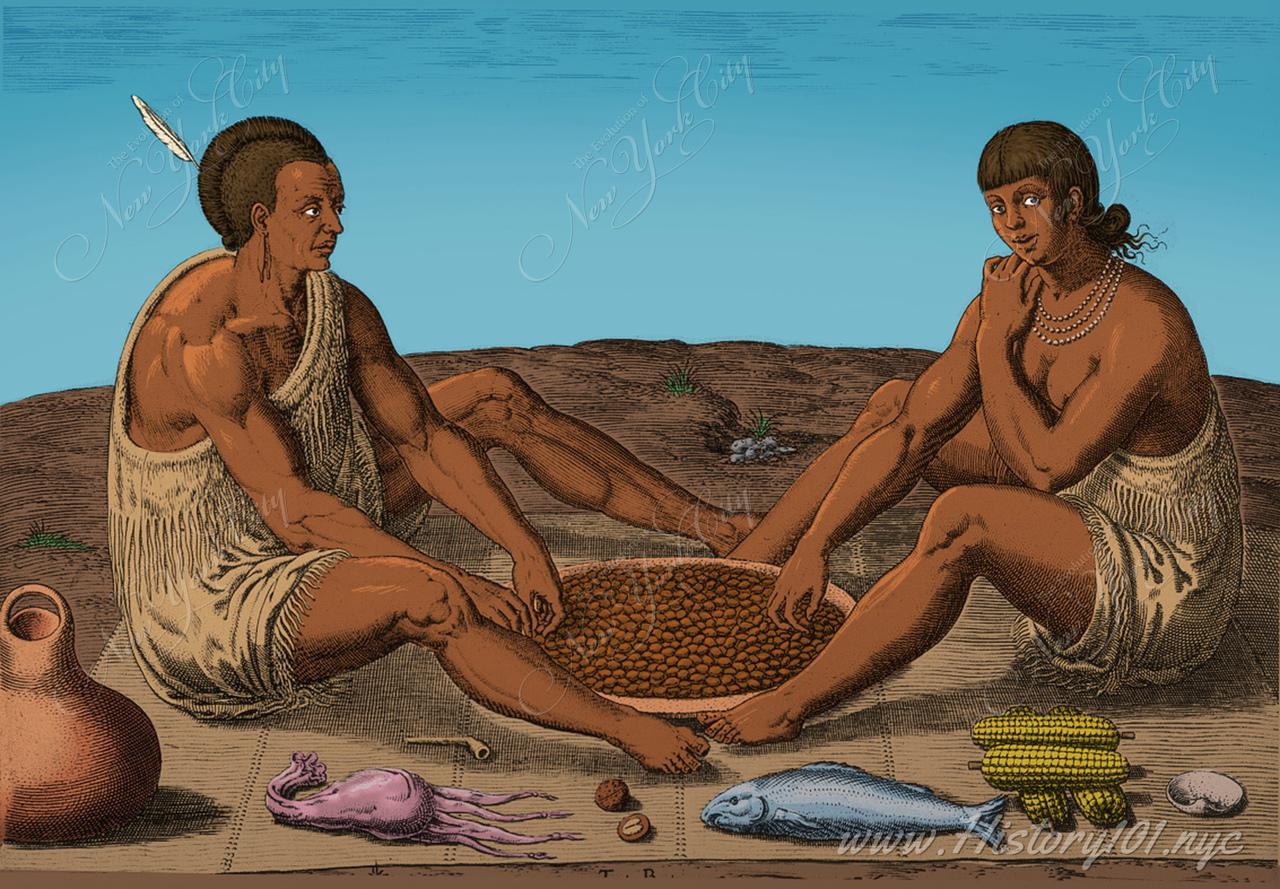 To compliment their primary diet of corn, squash and beans, Algonquians were avid hunters with a preference for deer, moose, and small game. They also fished for trout, salmon and local shellfish, especially oysters which were thriving in nearby rivers and lakes.
Image Credit: A.R. Waud. Reprinted with permission.
Restoration Credit: This image has been digitally repaired by Fine Print Design Studio.