The Algonquian Diet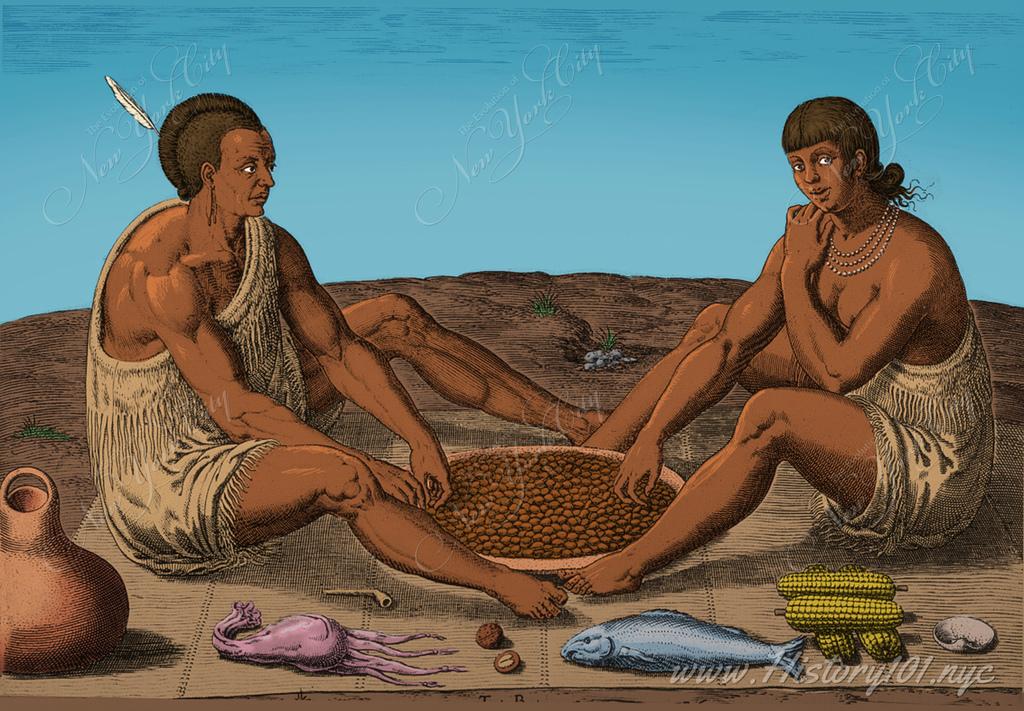 To compliment their primary diet of corn, squash and beans, Algonquians were avid hunters with a preference for deer, moose, and small game. They also fished for trout, salmon and local shellfish, especially oysters which were thriving in nearby rivers and lakes.
---
A Visual History of Mannahatta to New Amsterdam up to Present Day.
Learn about NYC's fascinating past and explore the natural forces that shaped the environment and landscape, along with the people who would transform the "Island of Many Hills" into the greatest and most influential city in the world.