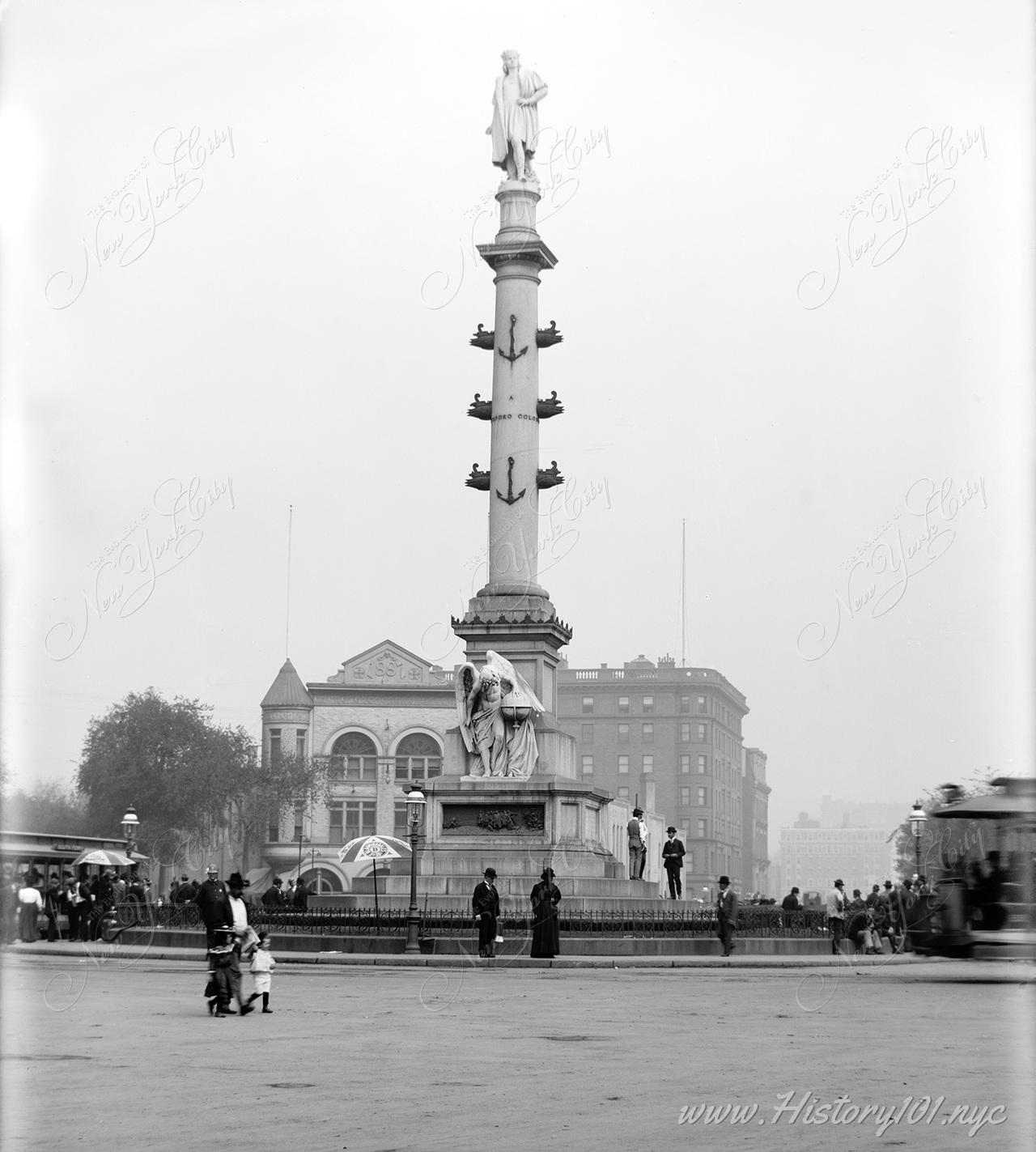 Manhattan's Columbus Monument was created by Italian sculptor Gaetano Russo. It was one of three planned as part of the city's 1892 commemoration of the 400th anniversary of Columbus' landing in the Americas.
Russo created parts of the Columbus Column in his Rome studio and in other workshops in Italy; the bronze elements were cast in the Nelli Foundry. The completed column was shipped to the United States in September 1892, to be placed within the "circle at Fifty-ninth Street and Eighth Avenue".
Originally, the monument was to be located in Bowling Green. By the time Russo's plan was decided upon in 1890, a commission of Italian businessmen from around the United States had contributed $12,000 of the $20,000 needed to build the statue. (Equivalent to $341,000 of the $569,000 cost in modern dollars.) The statue was constructed with funds raised by Il Progresso, a New York City-based Italian-language newspaper.
Artist Credit:
Unknown
. Reprinted with permission.