The Impact of Agriculture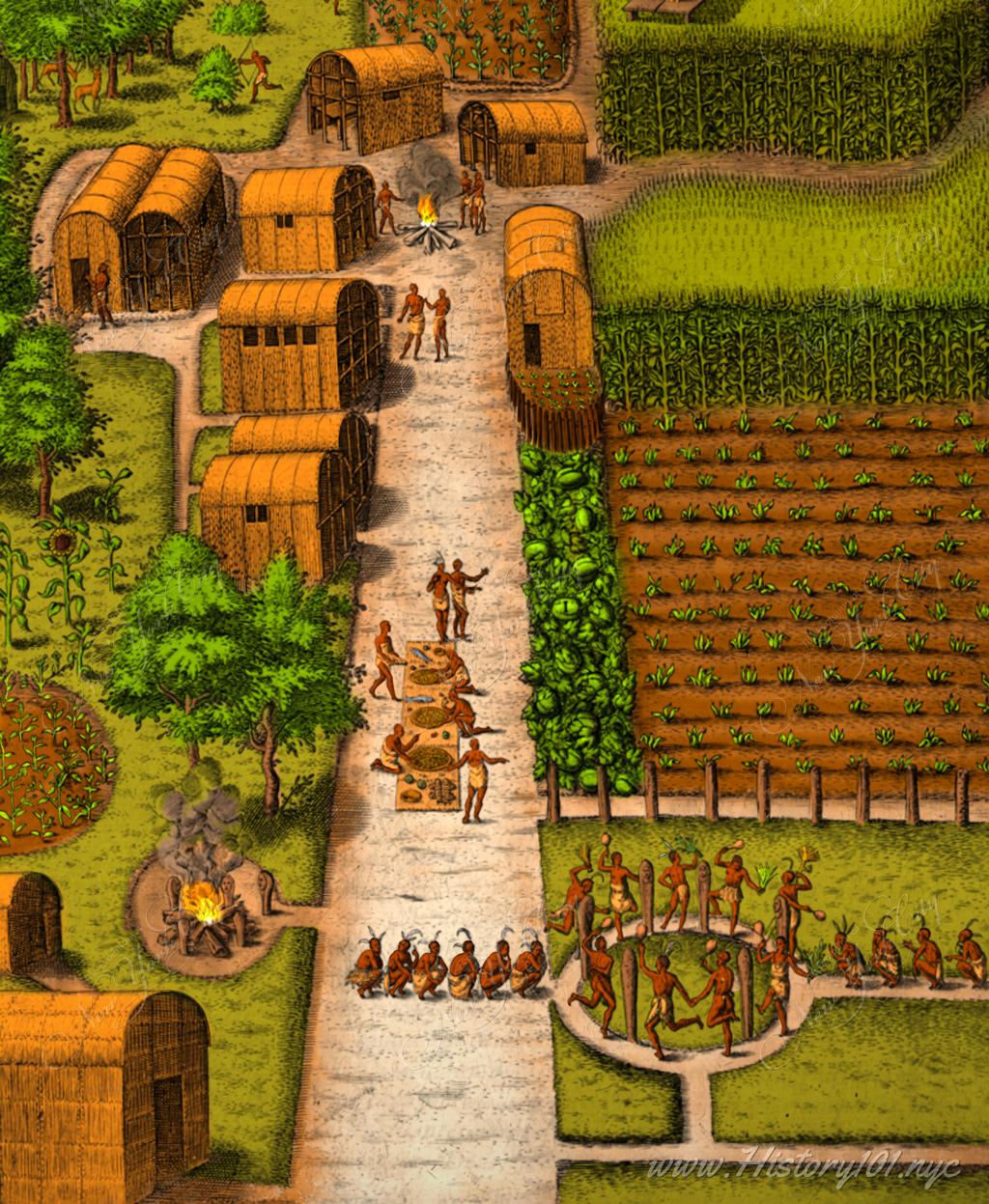 Like many humans of this era, the Algonquians would eventually learn how to plant crops. This ground-breaking discovery would transform their culture of loosely associated nomads into larger and more established tribes and communities. The Iriquois would move into the area west of the Algonquins. Like their neighbors, they also planted corn, beans and squash which would soon prompt competition for land, food and resources.
---
A Visual History of Mannahatta to New Amsterdam up to Present Day.
Learn about NYC's fascinating past and explore the natural forces that shaped the environment and landscape, along with the people who would transform the "Island of Many Hills" into the greatest and most influential city in the world.