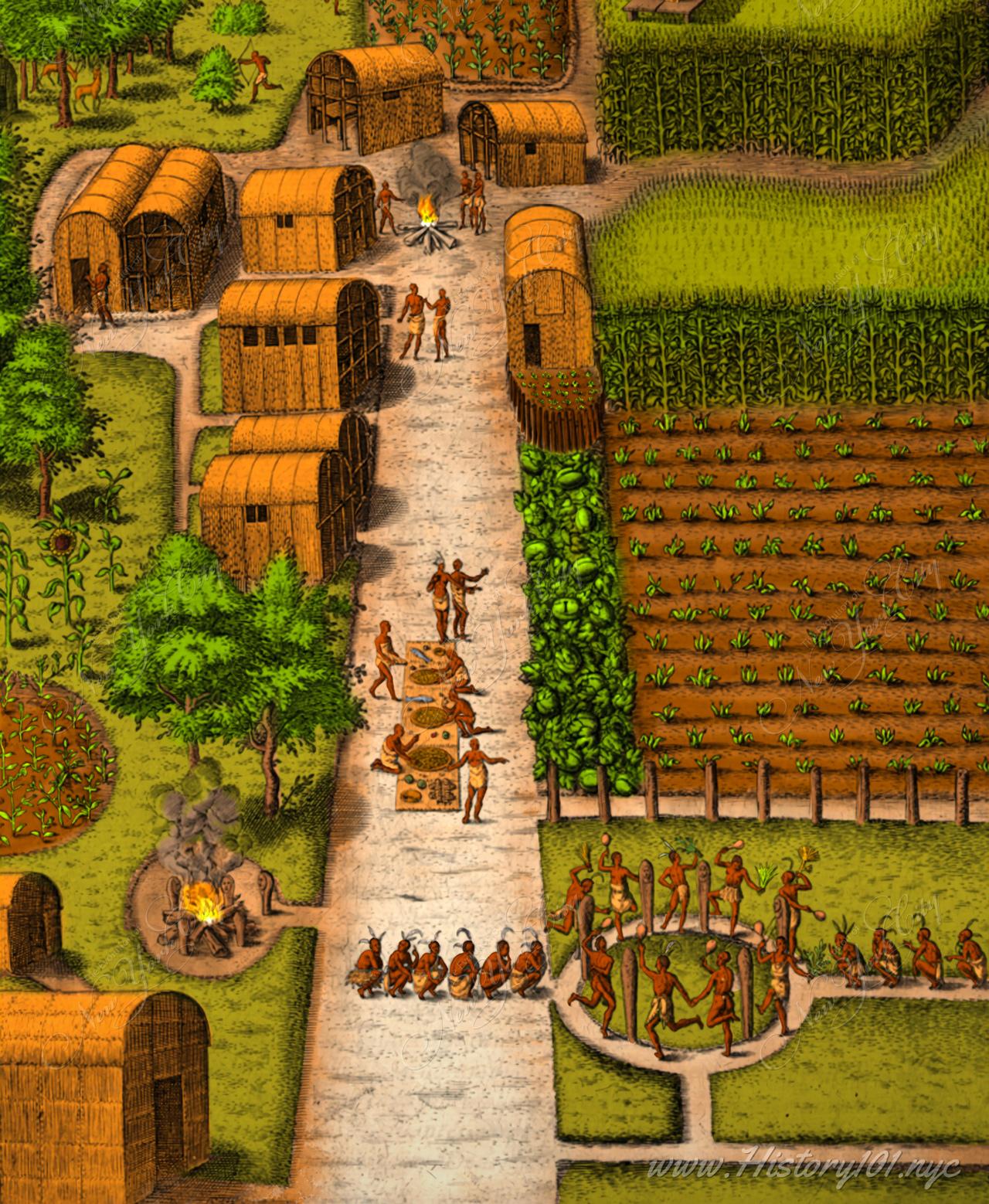 Like many humans of this era, the Algonquians would eventually learn how to plant crops. This ground-breaking discovery would transform their culture of loosely associated nomads into larger and more established tribes and communities. The Iriquois would move into the area west of the Algonquins. Like their neighbors, they also planted corn, beans and squash which would soon prompt competition for land, food and resources.
Image Credit: A.R. Waud. Reprinted with permission.
Restoration Credit: This image has been digitally repaired by Fine Print Design Studio.
Maximum Available Size: 14"x10"