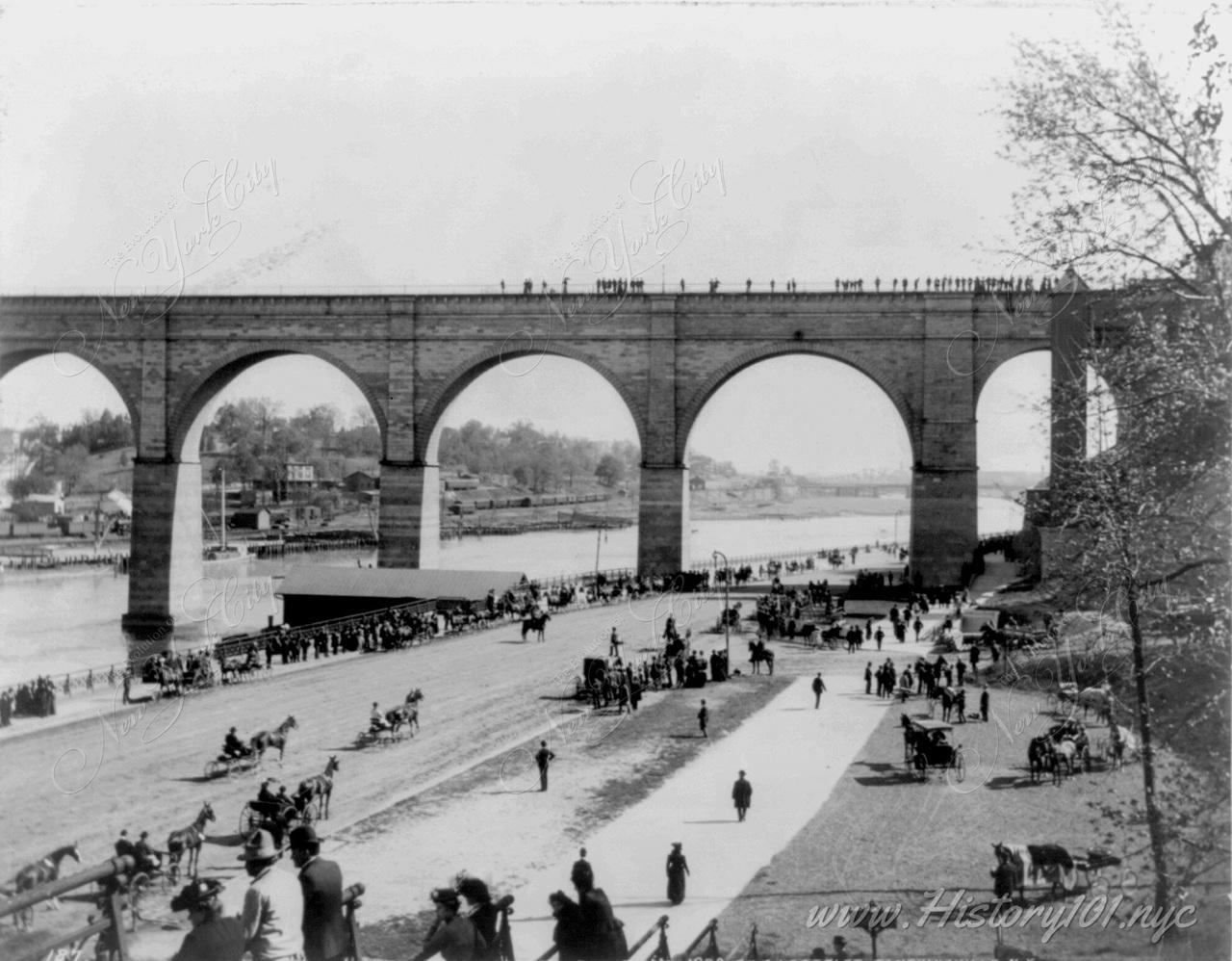 The Harlem River Speedway was opened in 1898, inviting sightseers to enjoy the spectacular views of the new waterfront esplanade.
The High Bridge was built in the mid-19th century as part of an aqueduct system that tranported water to Manhattan from the Croton River in Westchester. The bridge follows the path of the aqueduct's original pipe, which is located beneath its walkway.
Artist Credit:
A. Loeffler
. Reprinted with permission.