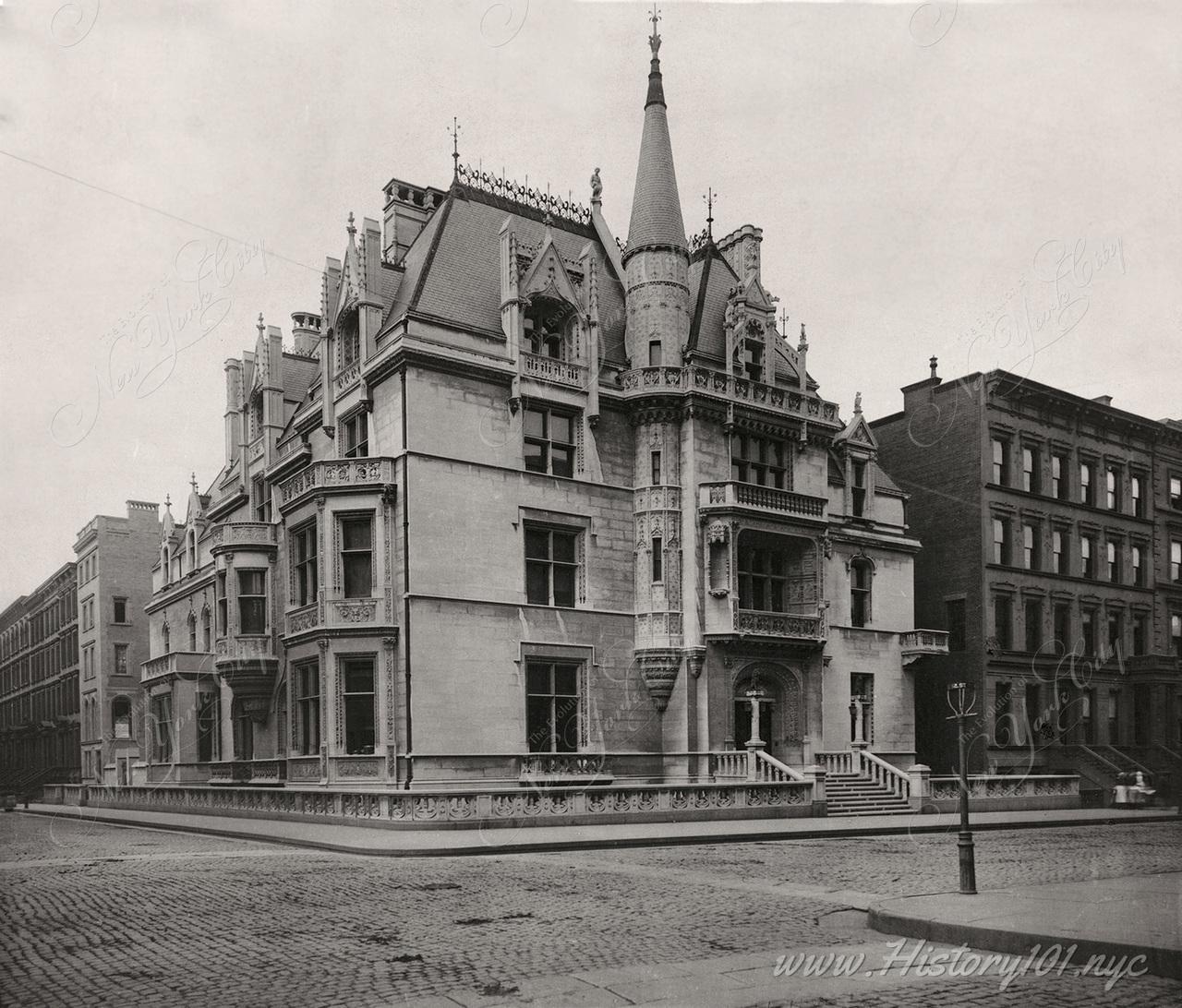 Photograph of 660 Fifth Avenue – the mansion of William K. and Alva Vanderbilt. The mansion was built for William Kissam Vanderbilt, second son of William H. Vanderbilt and Maria Louisa Kissam from 1878 to 1882.
Determined to make her mark in New York society, Vanderbilt's wife Alva worked with the architect, Richard Morris Hunt, to create the French Renaissance-style chateau. Her renowned fancy-dress ball, held here in March 1883 and attended by a thousand people, captured the public's attention.
Artist Credit:
Unknown
. Reprinted with permission.