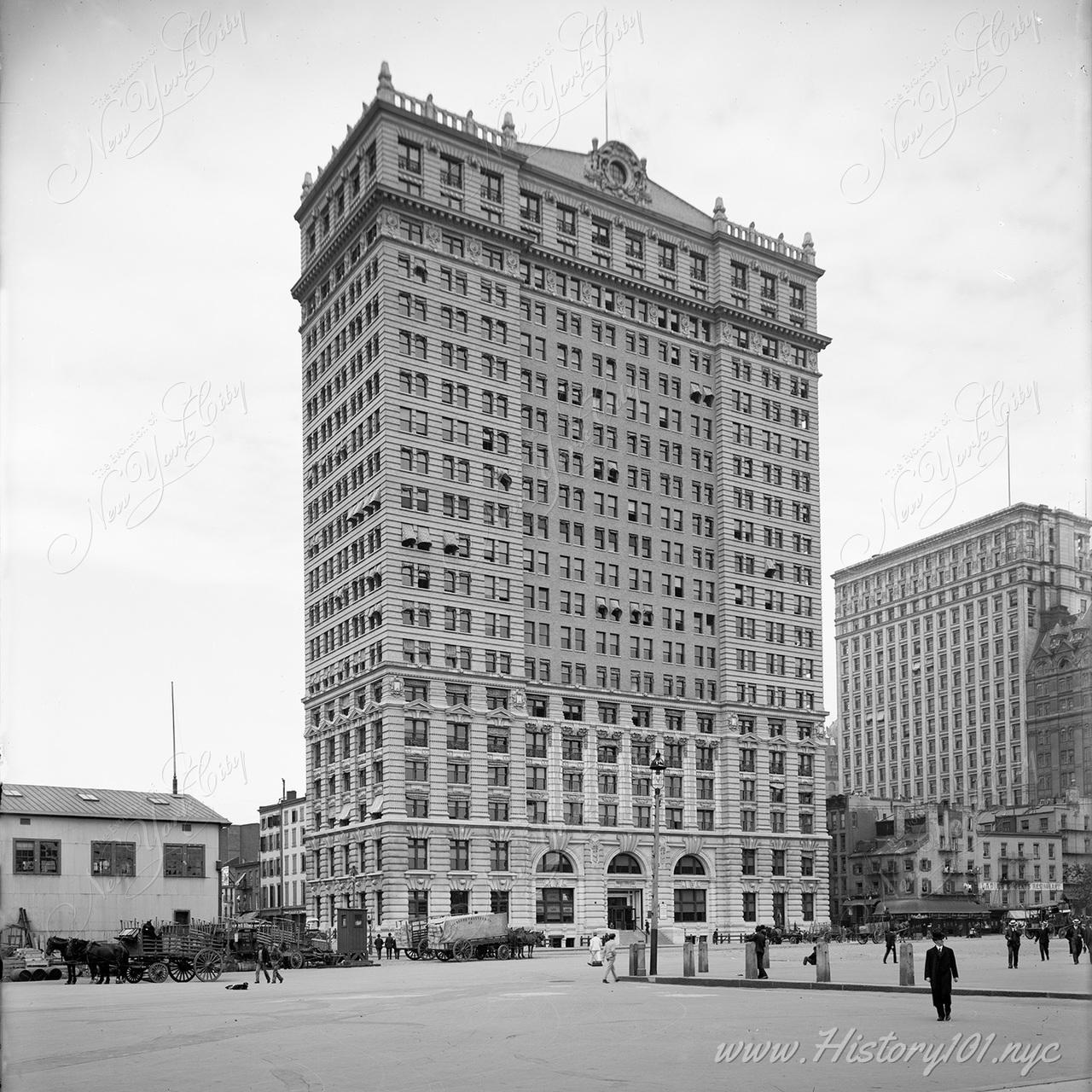 The original Whitehall Building was constructed from 1902 as a speculative office building designed by architect Henry Hardenbergh. The initial structure opened in May 1903, and was completed in 1904.
The structure was named for Peter Stuyvesant's 17th-century home, "White Hall", which had been located nearby.
Artist Credit:
Unknown
. Reprinted with permission.