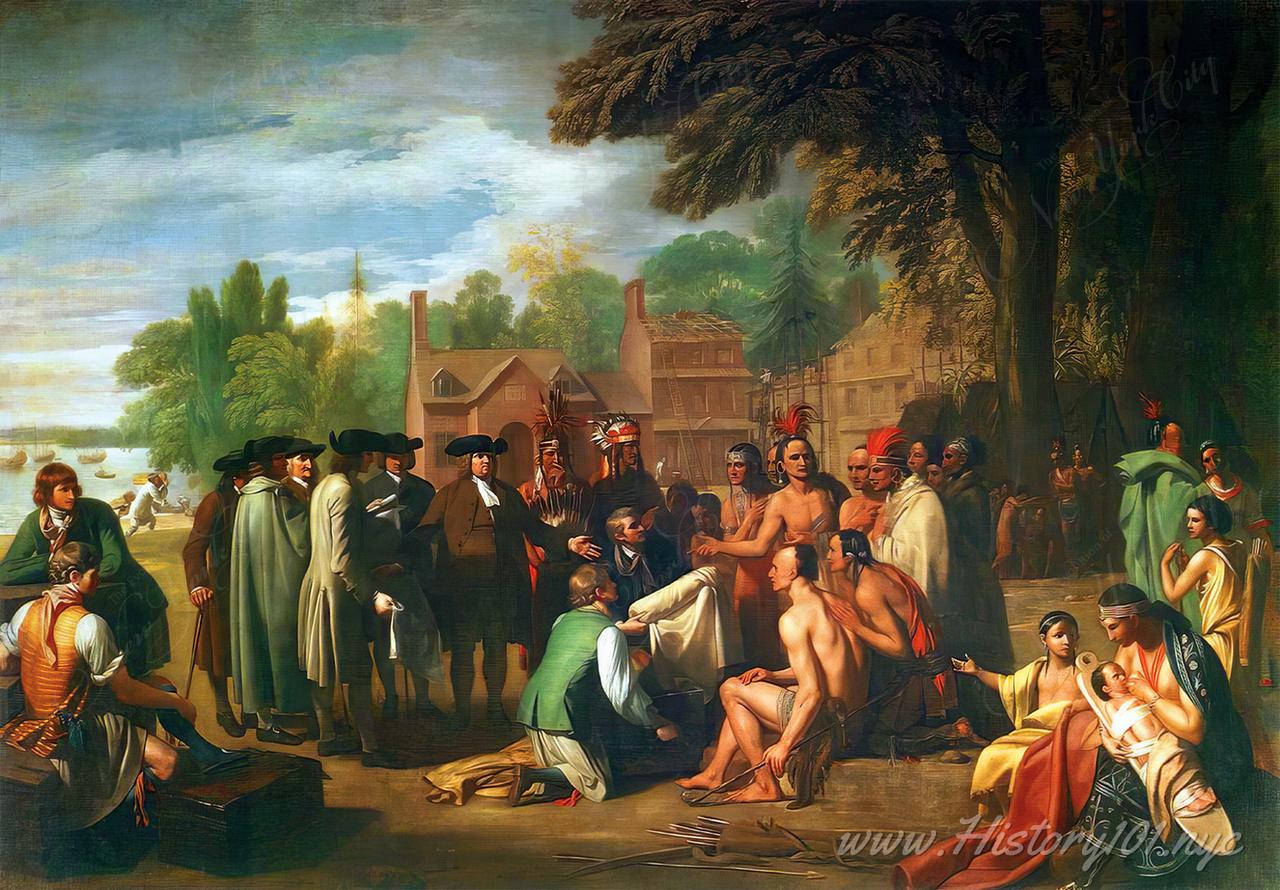 The Treaty of Shackamaxon, also called the Great Treaty and Penn's Treaty, was a legendary treaty between William Penn and Tamanend of the Lenape signed in 1682. Penn and Tamanend agreed that their people would live in a state of perpetual peace.
Artist Credit:
Benjamin West Kilburn
. Reprinted with permission.