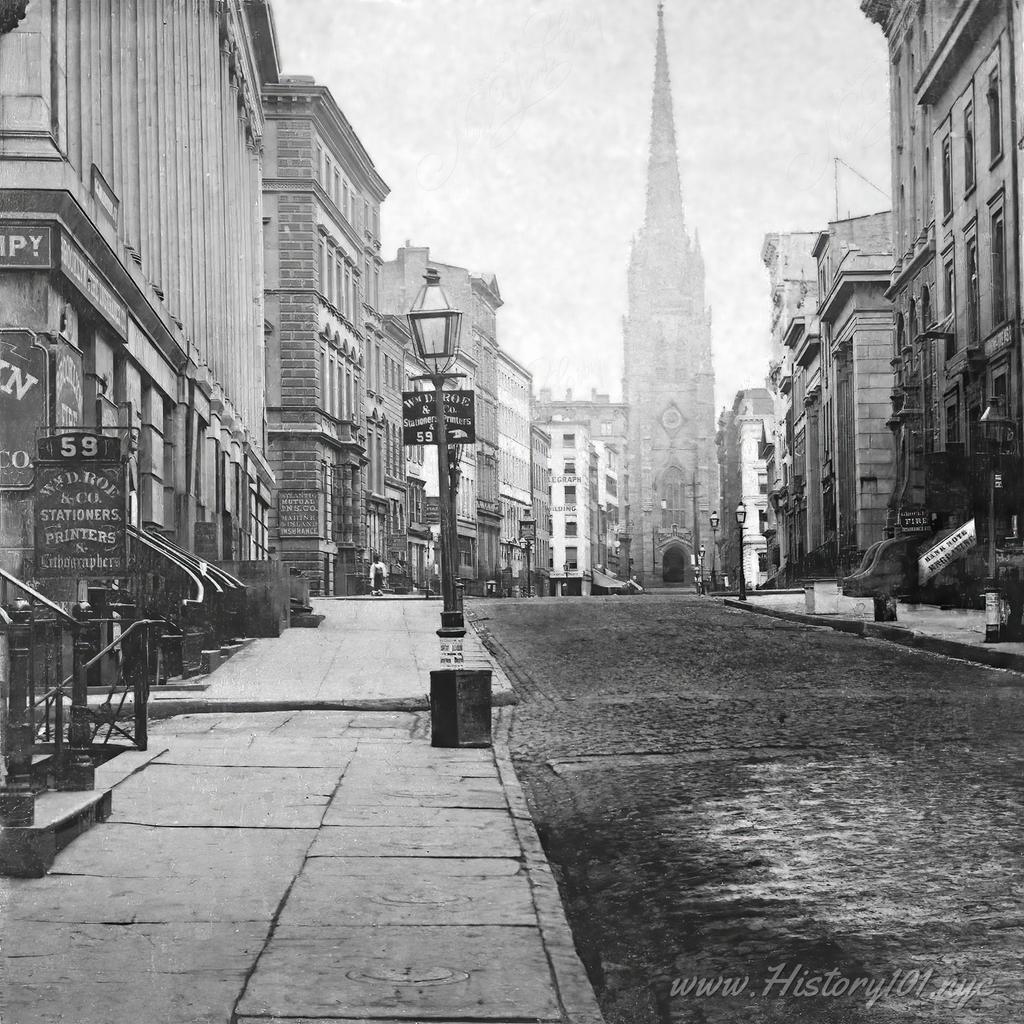 View of Wall Street with storefronts and Trinity Church in the distance. A sign of printer "Wm. D. Roe & Co." (at 59 Wall Street) is visible in the foreground.
Image Credit: H. Hoyer. Reprinted with permission.
Restoration Credit: This image has been digitally repaired by Fine Print Design Studio.