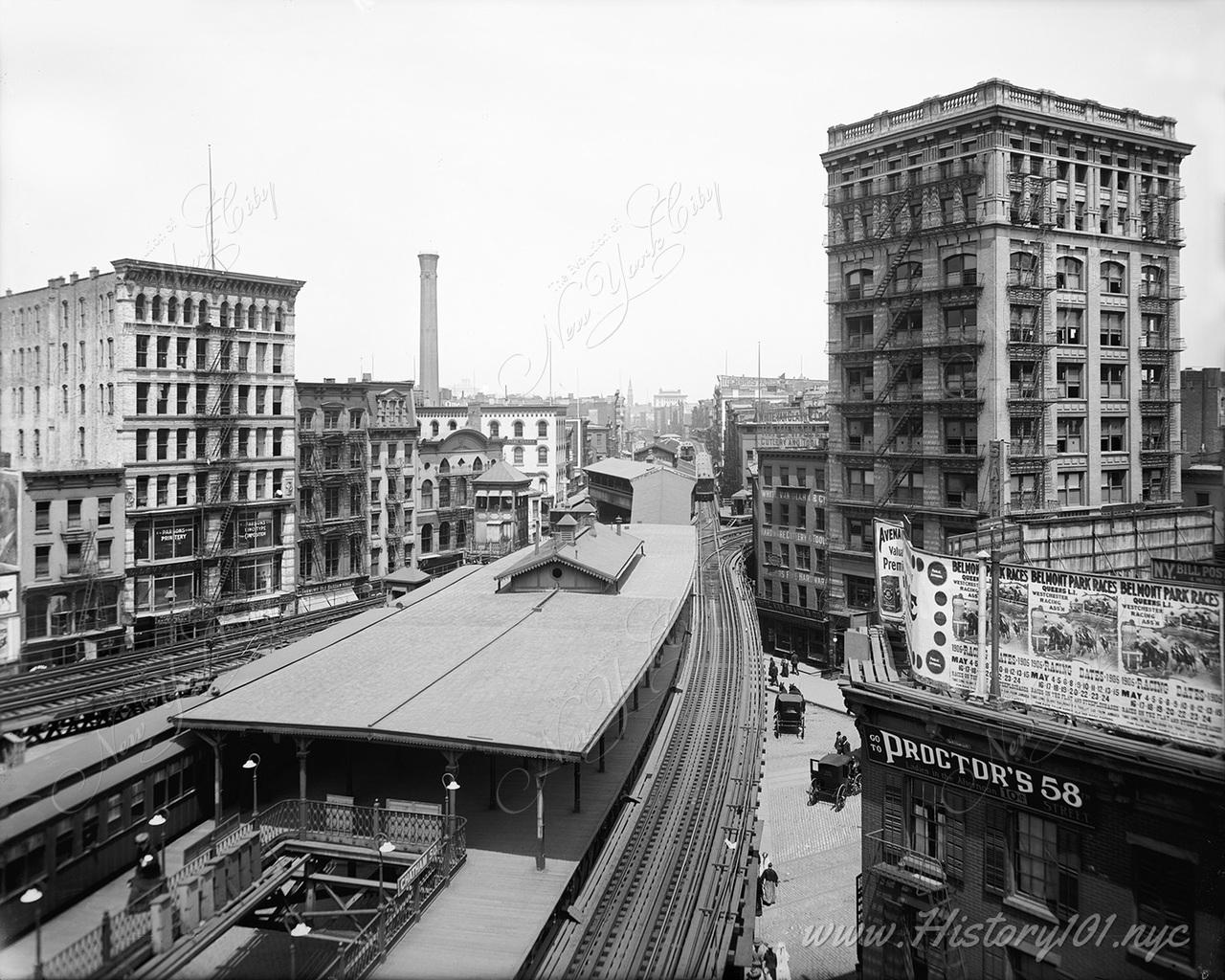 Chatham Square was an express station on the demolished IRT Third Avenue Line. Its lower level had two tracks and one island platform serving trains of the IRT Second and Third Avenue Lines. The upper level had three tracks and two island platforms that served trains of both lines going to and from City Hall.
Image Credit: Unknown. Reprinted with permission.
Restoration Credit: This image has been digitally repaired by Fine Print Design Studio.
Maximum Available Size: 60"x50"