A northeast view of Union Square and 4th Avenue crowded by trolleys and pedestrians during peak hours.
Aerial view of Union Square on an overcast morning. The streets are sparsly dotted with pedestrians and street cars.
A photograph shows a famous intersection of downtown Manhattan, lined with trolleys and a vastly different urban landscape.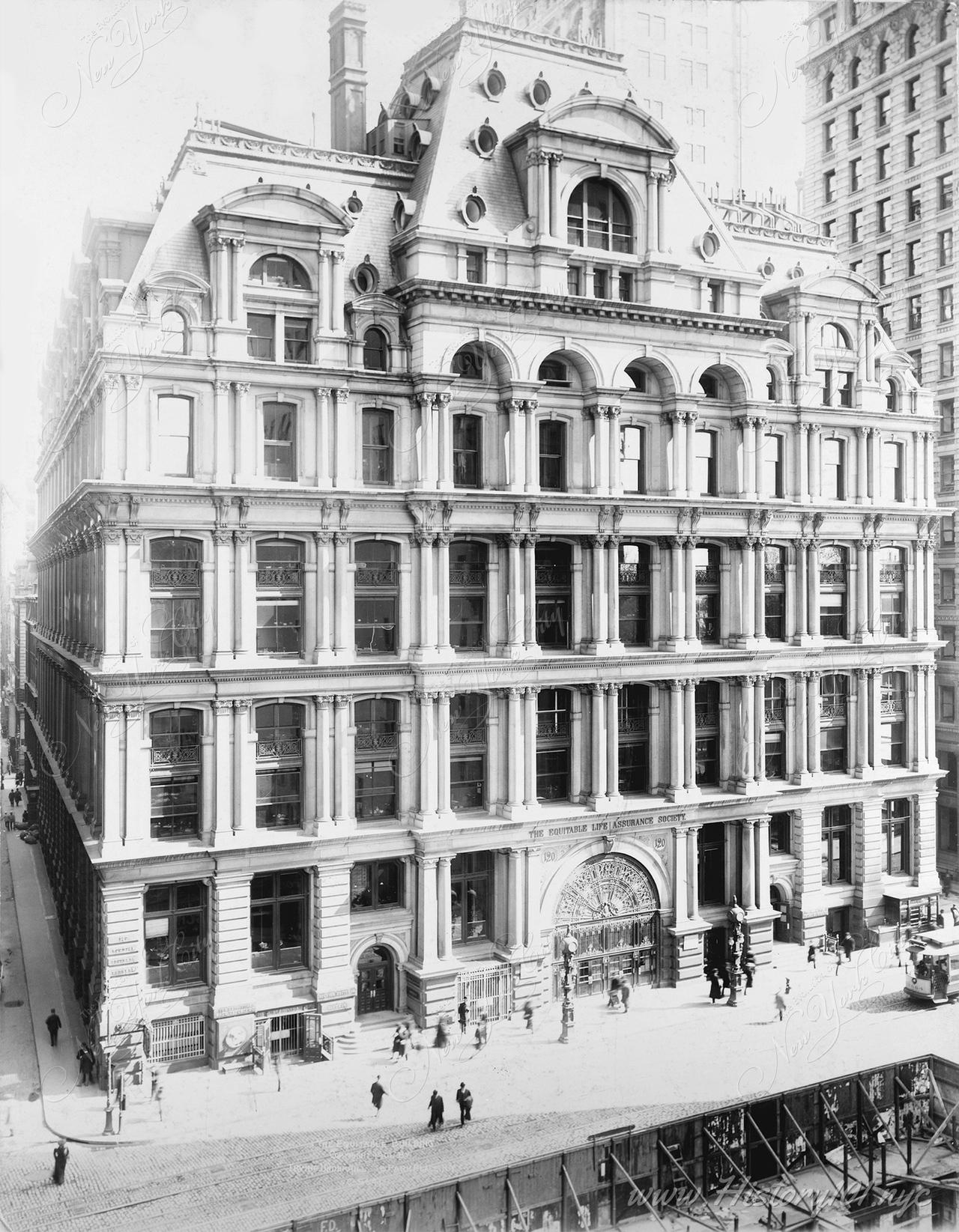 Located at 120 Broadway, the original Equitable Building was completed in 1870 and is part of history for being the world's first office building to feature passenger elevators. The building was very popular and eventually occupied the entire block (Broadway, Cedar, Pine and Nassau Streets).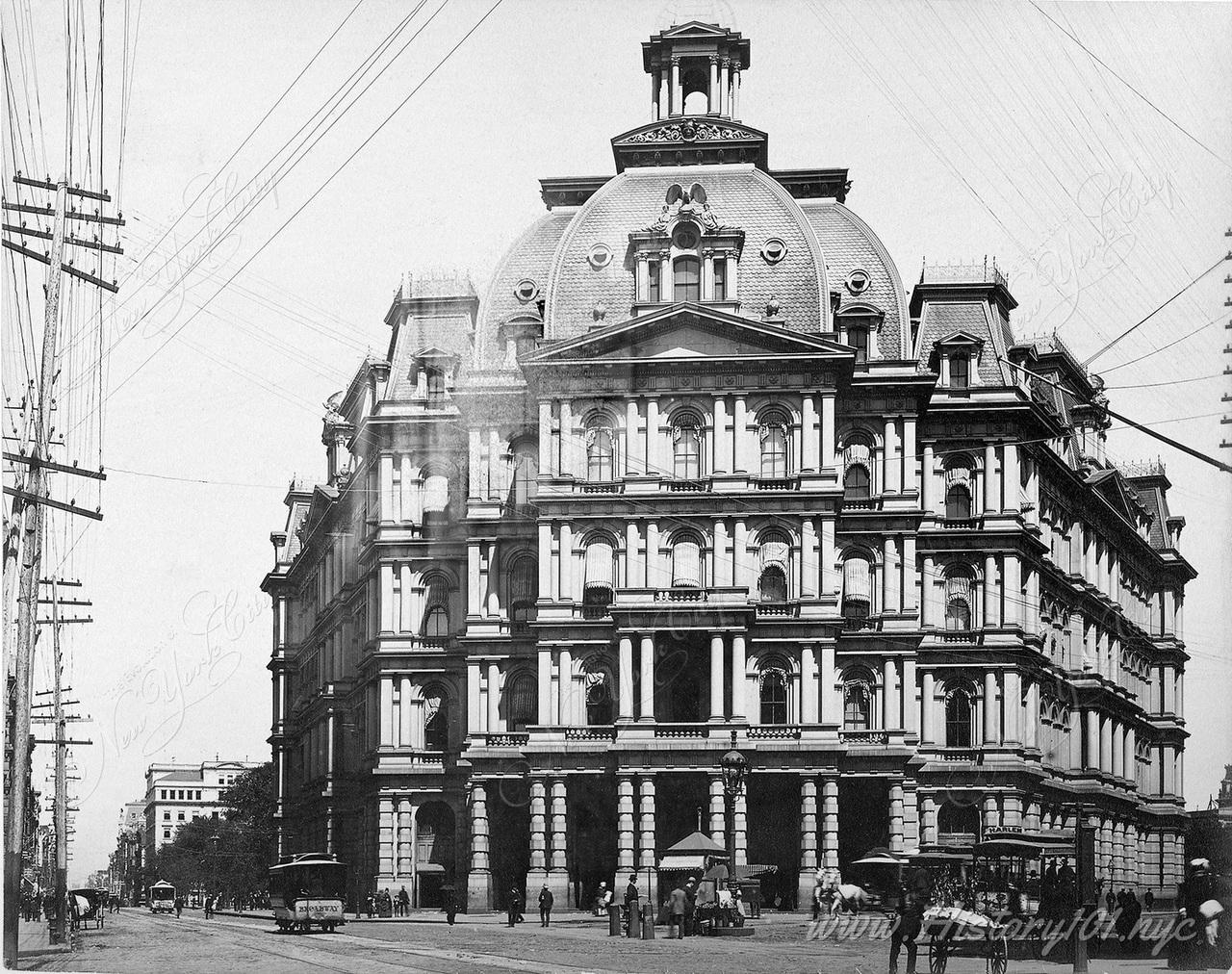 New York City's original, Multi-storied post office building. The building is characterized by arched windows and columns on each level.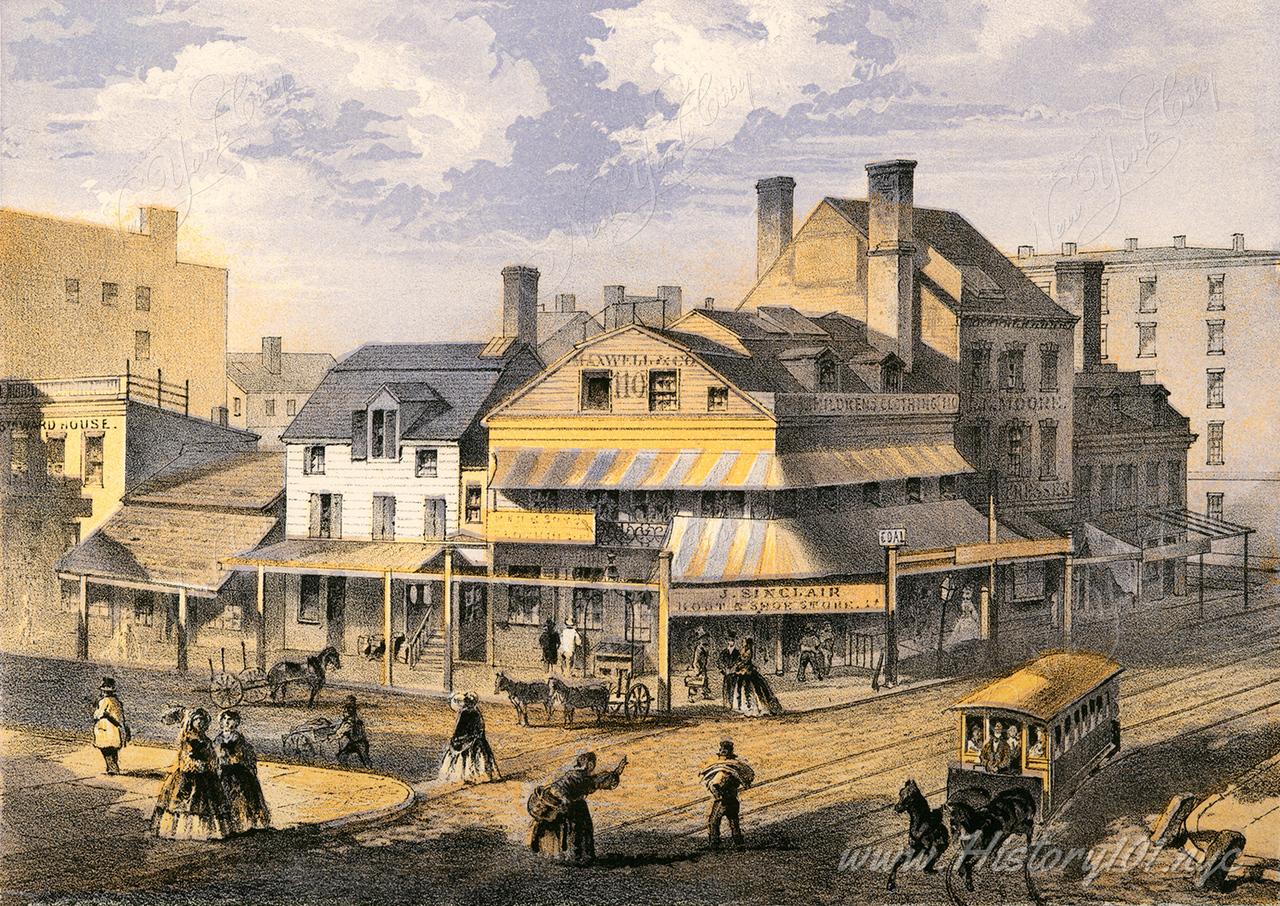 An illustration of a busy corner of downtown Manhattan. The corner of Chatham and Pearl Streets were home to many markets and storehouses.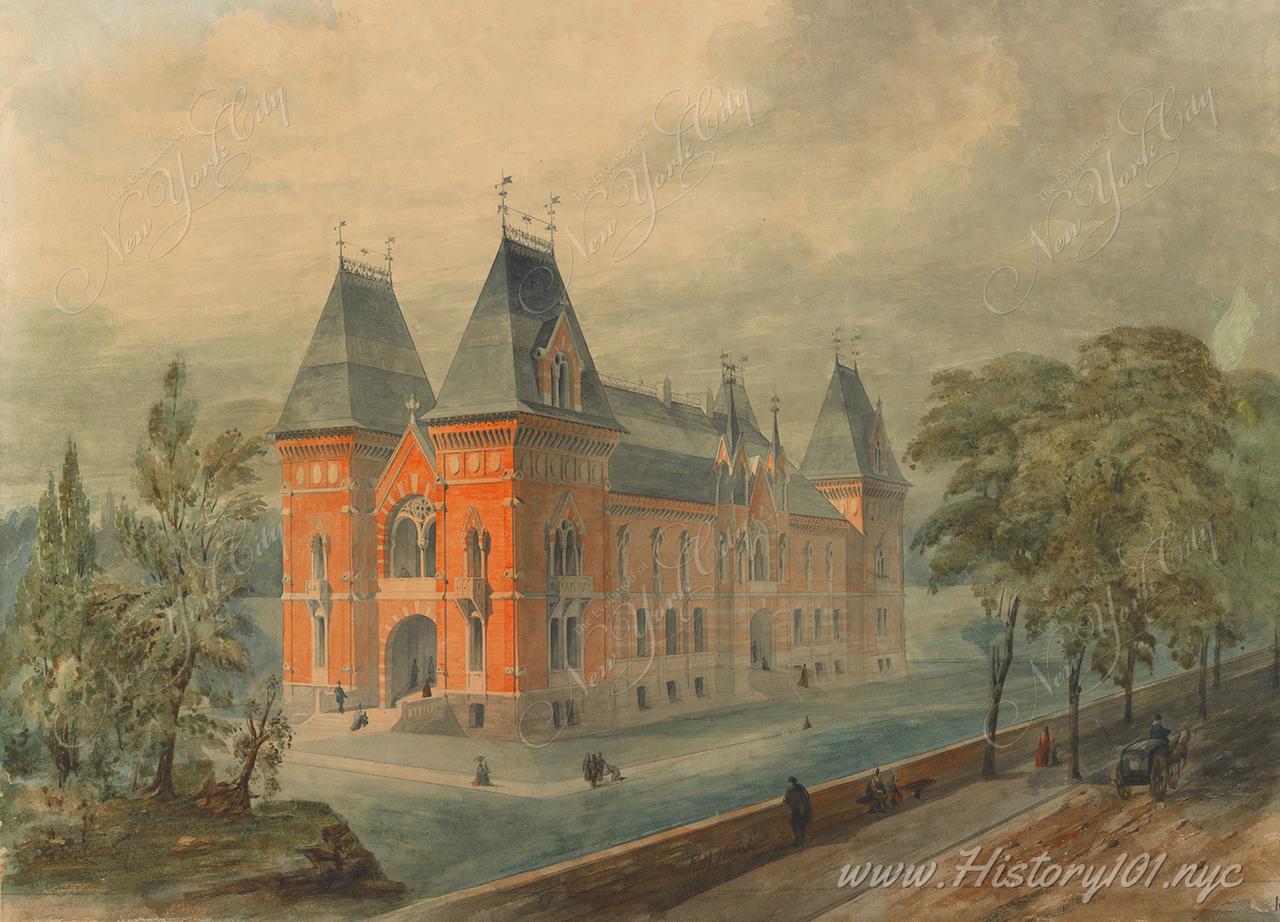 The New York Historical Society was founded in 1804 and is the City's first museum. Originally located on 11th Street and 2nd Avenue with land purchased from Peter and Julia Stuyvesant in early 1854.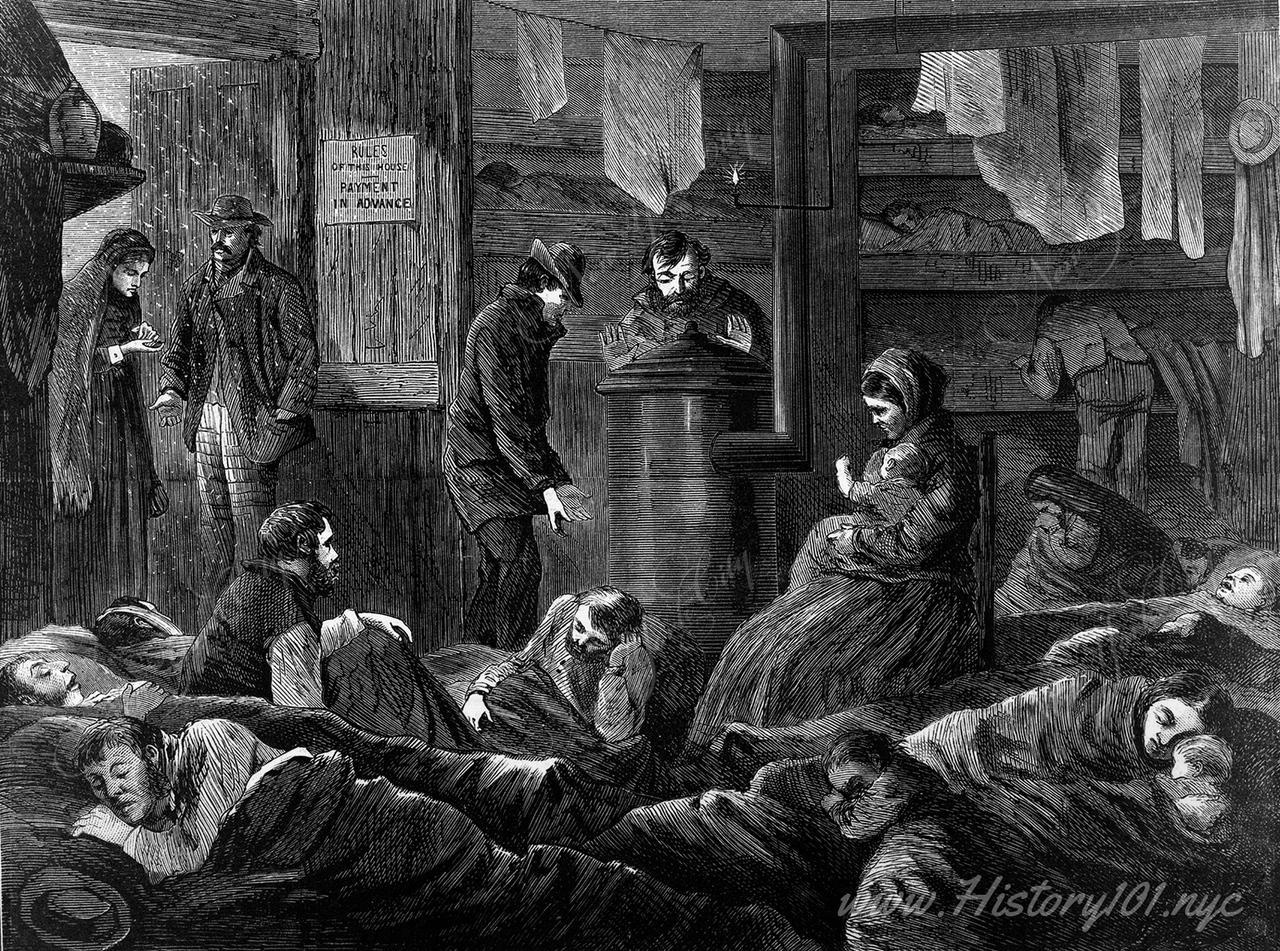 Housing was often organized by local communities to provide food and shelter to those most in need.
Piers 17 and 18, located in the South Street Historic District Extension, stand as physical evidence of the water-oriented economy of New York City in its developmental years.
A lone silhouette under a shaded pedestrian overpass is captured against the backdrop of Wall Street's ferry and Brooklyn in the distance