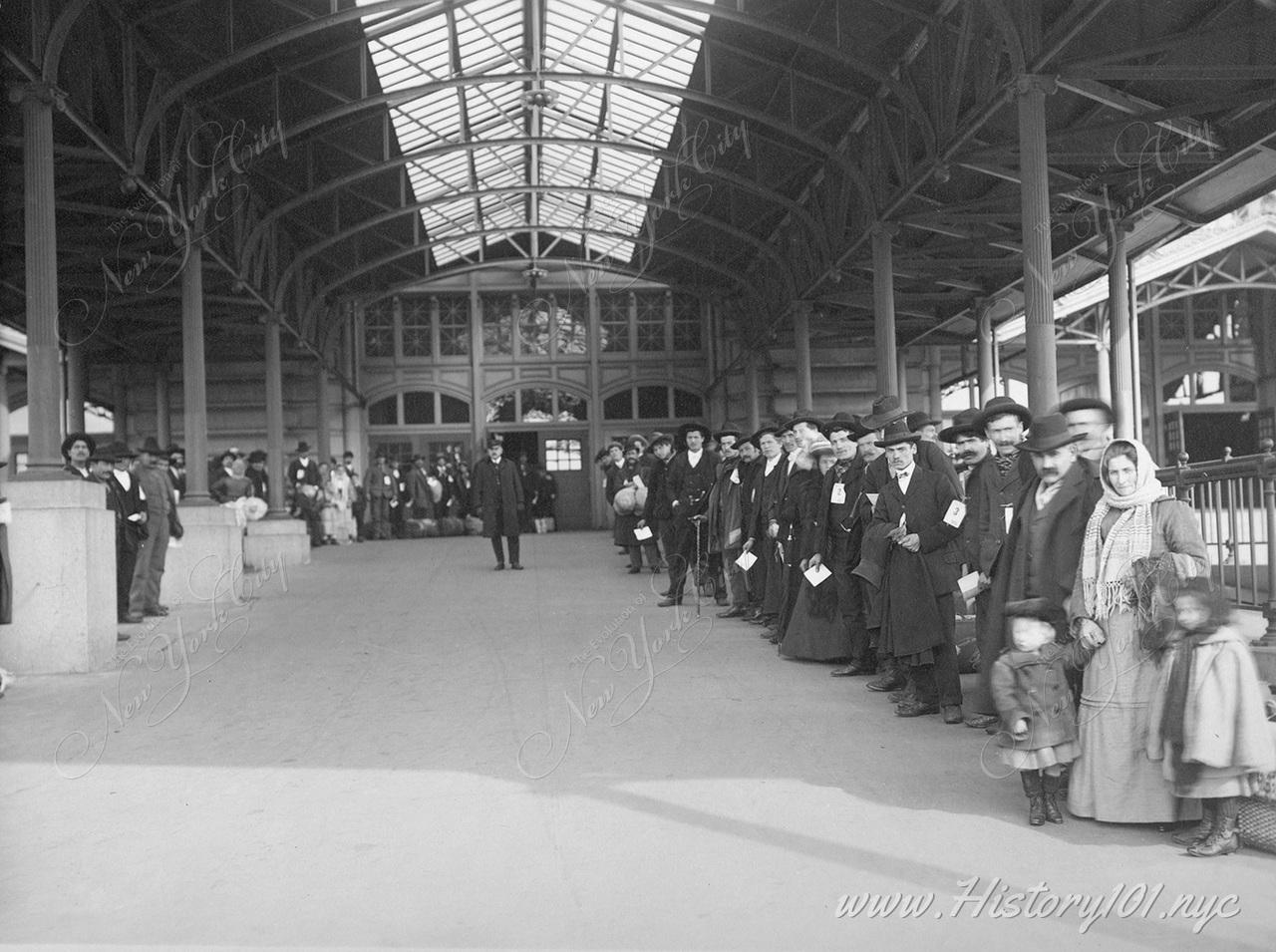 A line of immigrants has passed all phases of inspection at Ellis Island and await the ferry to Manhattan where they will begin their new lives.
Image Credit: Edwin Levick. Reprinted with permission.
Restoration Credit: This image has been digitally repaired by Fine Print Design Studio.
Maximum Available Size: 20"x16"