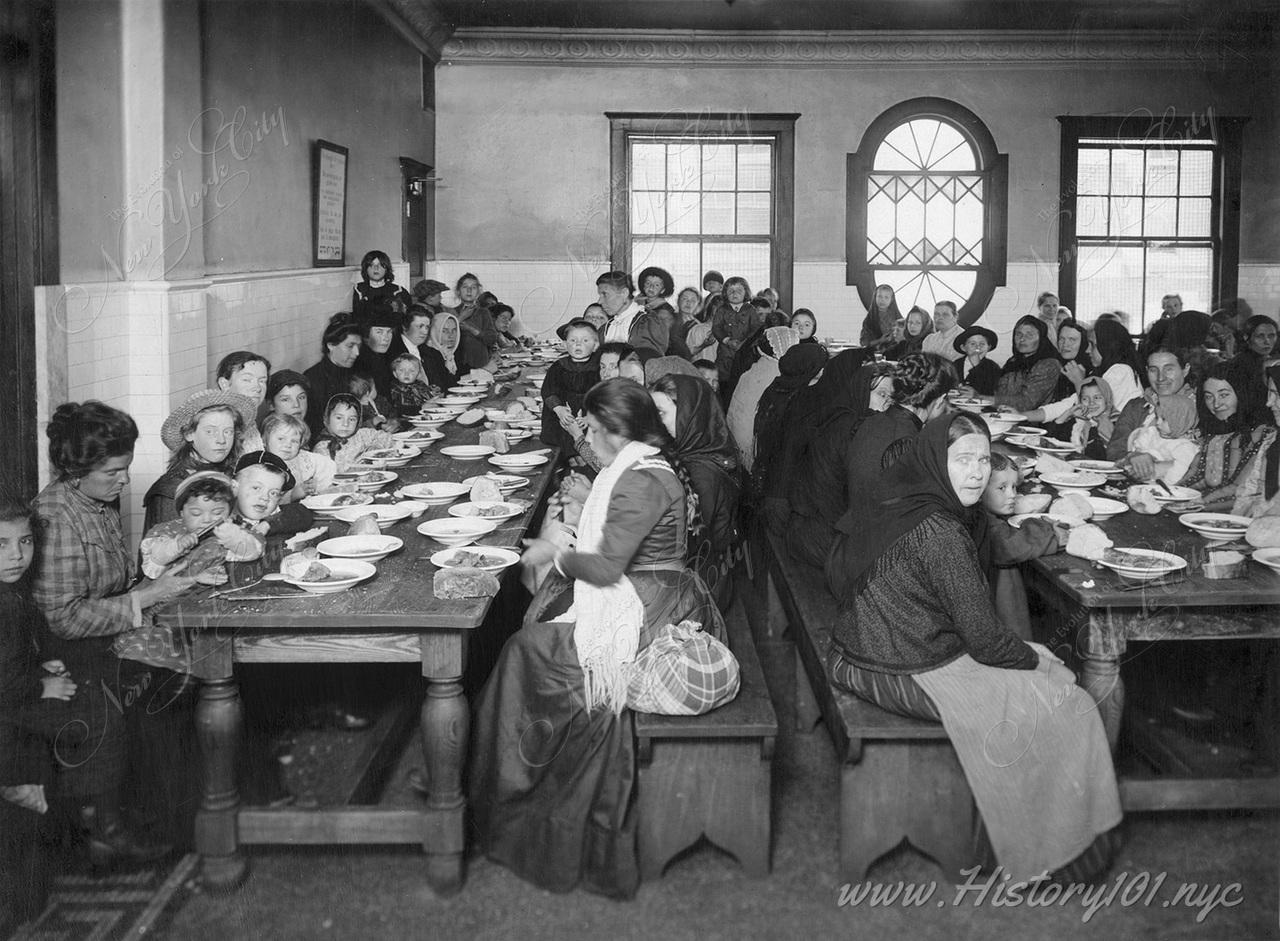 The facility at Ellis Island was equipped with a dining hall which was often used to provide free food for weary travelers after their long voyage.
Image Credit: Edwin Levick. Reprinted with permission.
Restoration Credit: This image has been digitally repaired by Fine Print Design Studio.
Maximum Available Size: 20"x16"