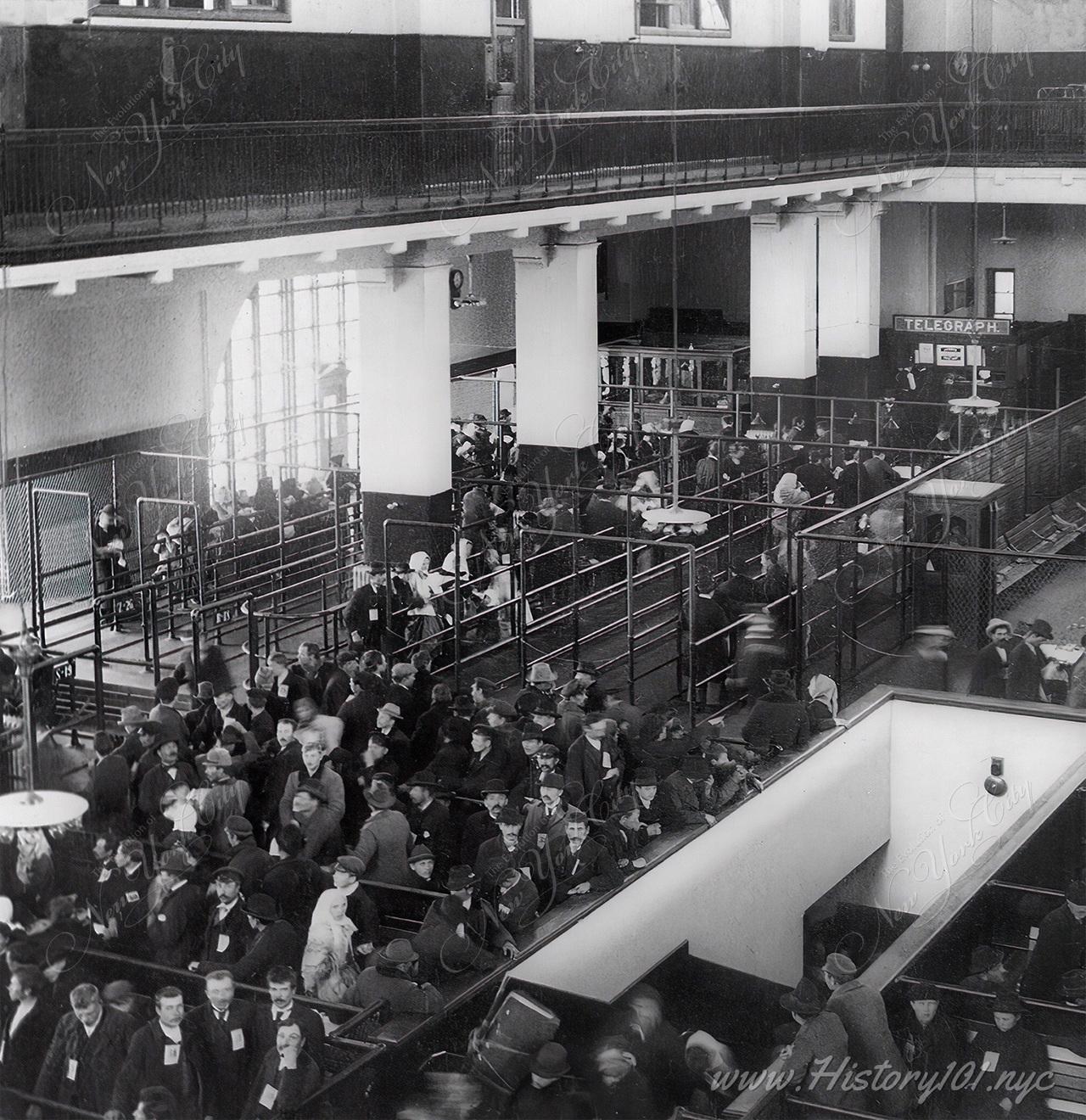 Immigrants waiting to be processed at the Immigration Building located on Ellis Island. New York had become a Wonder City and beacon of hope for people all over the world, each one searching for a piece of the American Dream.
Image Credit: A. Loeffler. Reprinted with permission.
Restoration Credit: This image has been digitally repaired by Fine Print Design Studio.
Maximum Available Size: 24"x24"