1905: Track Level and Concourses at Pennsylvania Station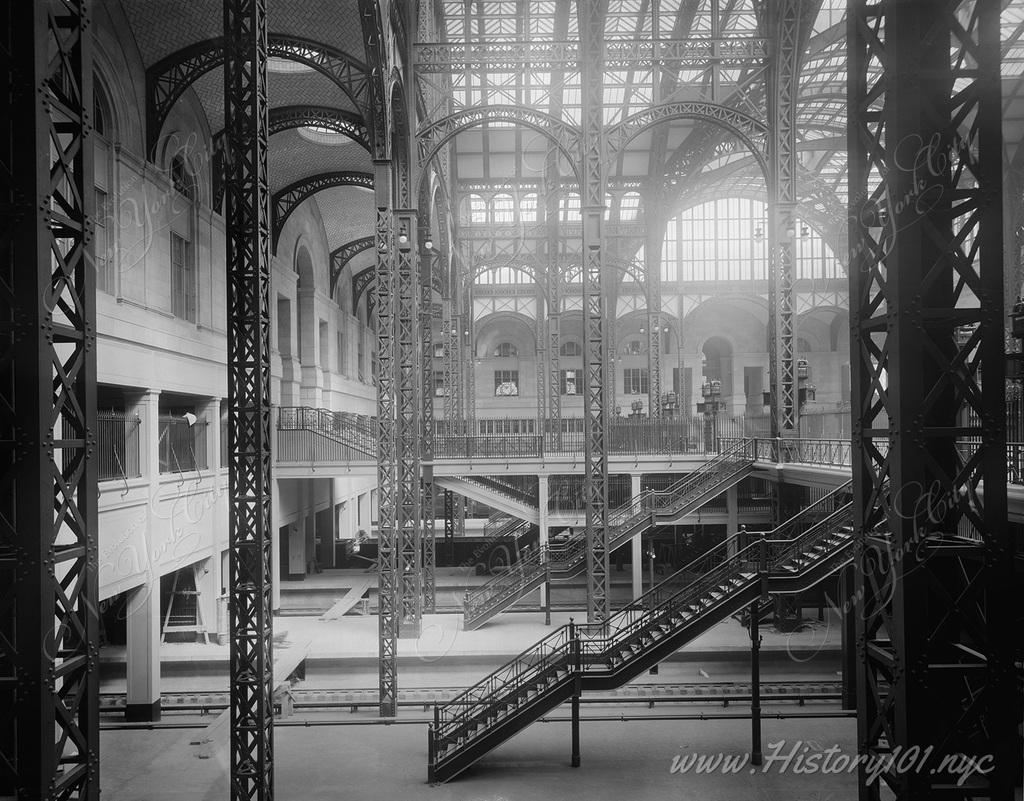 Interior view of Penn Station's concourses, drenched by the sun due to the greenhouse-inspired design of its glass ceiling.
---
---
A Visual History of Mannahatta to New Amsterdam up to Present Day.
Learn about NYC's fascinating past and explore the natural forces that shaped the environment and landscape, along with the people who would transform the "Island of Many Hills" into the greatest and most influential city in the world.