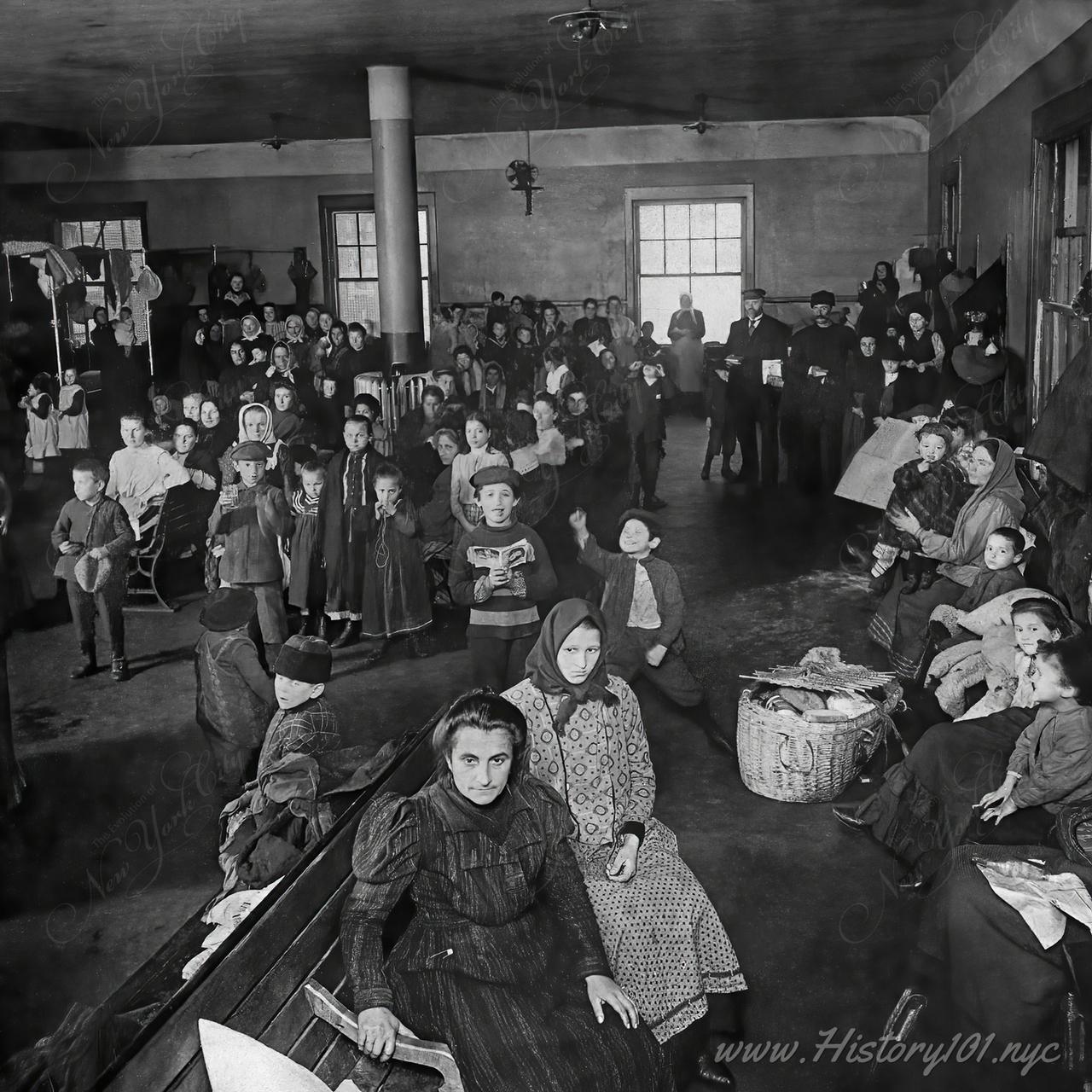 Immigrants who arrive in a ship's steerage are sent immediately to Ellis Island. Cabin passengers are examined on the ship and only those not "clearly and beyond a doubt" entitled to land are sent to the island. This photo shows a group of travelers anxiously awaiting the examination which will determine whether they may enter the land of plenty – America.
Artist Credit:
Underwood & Underwood
. Reprinted with permission.