History of NYC - 1955 to 1960
In the late 50s New York is still coasting on the success of the previous decade. The economy is strong and the population has just passed 7.7 million people. Air travel has become affordable for the working class, leading to the construction of TWAs iconic terminal, and a lot more immigration. Puerto Rico becomes a US territory, granting citizenship to its inhabitants and establishing a strong link between the City of Dreams and the caribbean's richest port. The Puerto Rican Parade begins its yearly celebration and the musical "West Side Story" becomes a box office hit. The Guggenheim Museum building opens and The Village Voice newspaper begins publication. A sister city relationship is established with Tokyo, Japan – a move which benefits both communities in the long term while increasing the City's international profile.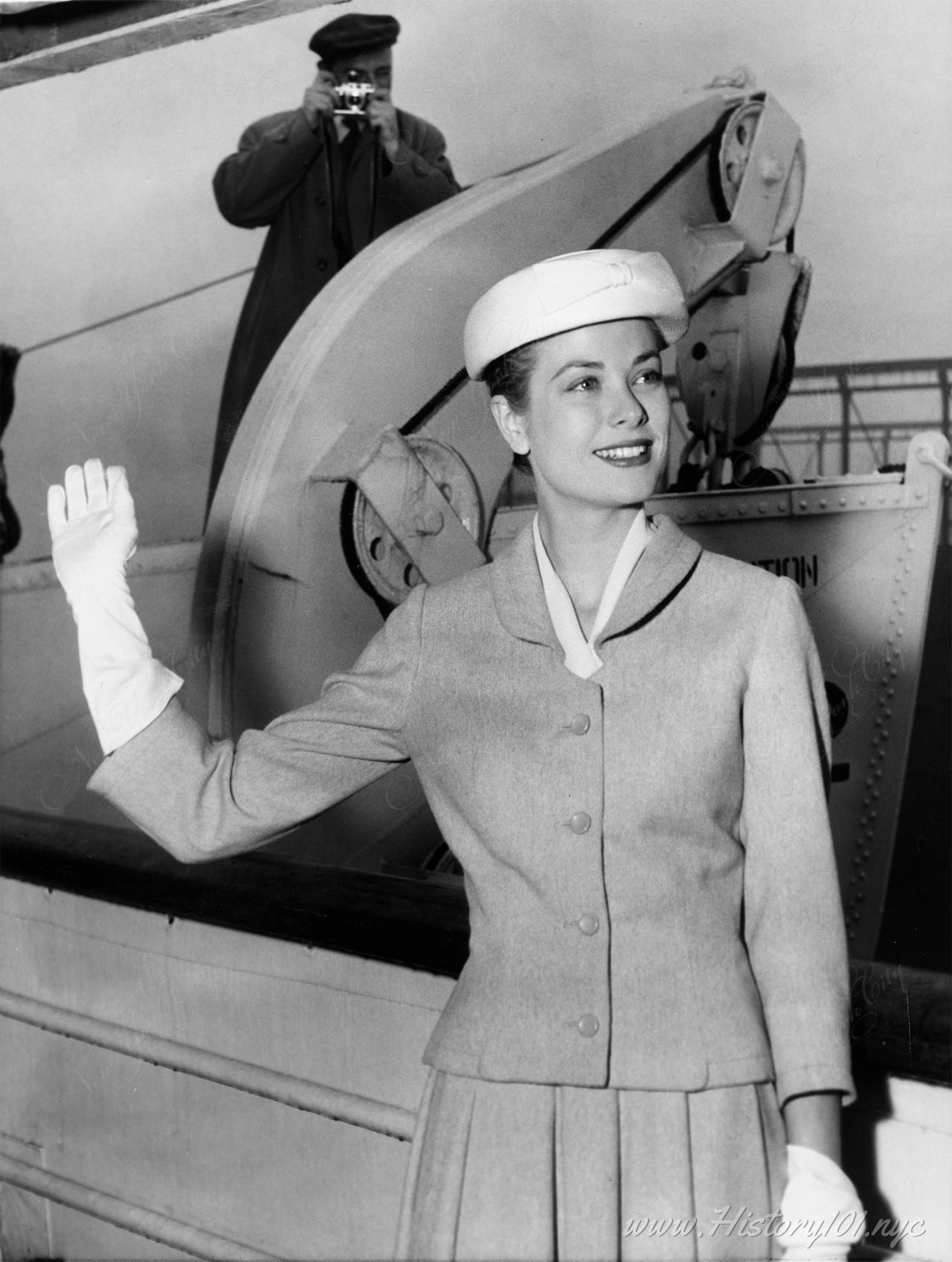 A radiant-looking Grace Kelly waves good-bye to New York from the ocean liner Constitution before sailing for Monaco and her wedding to Prince Rainier.
Artist Credit:
Unknown
. Reprinted with permission.
During the early 60s, New York City and its infrastructure continued to grow under the direction of Mayor Warner and prolific architect Robert Moses. Not all of his ideas were a... Continue Reading
View All18Images