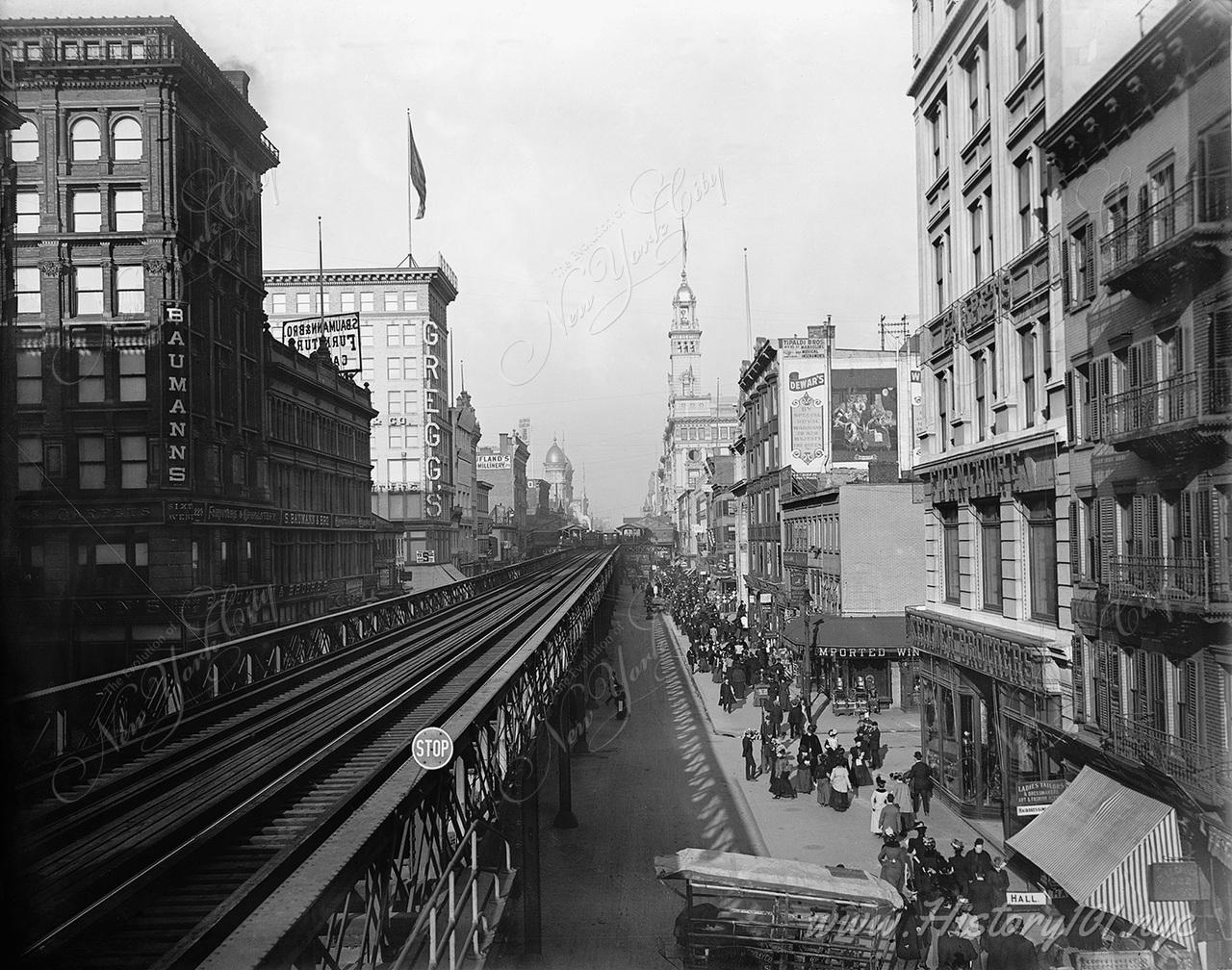 Crowds of shoppers fill the busy streets north of 14th Street in the shade of the elevated train which once ran along 6th Avenue.
Construction worker perched 5 stories above the ground during the construction of a new building at Union Square.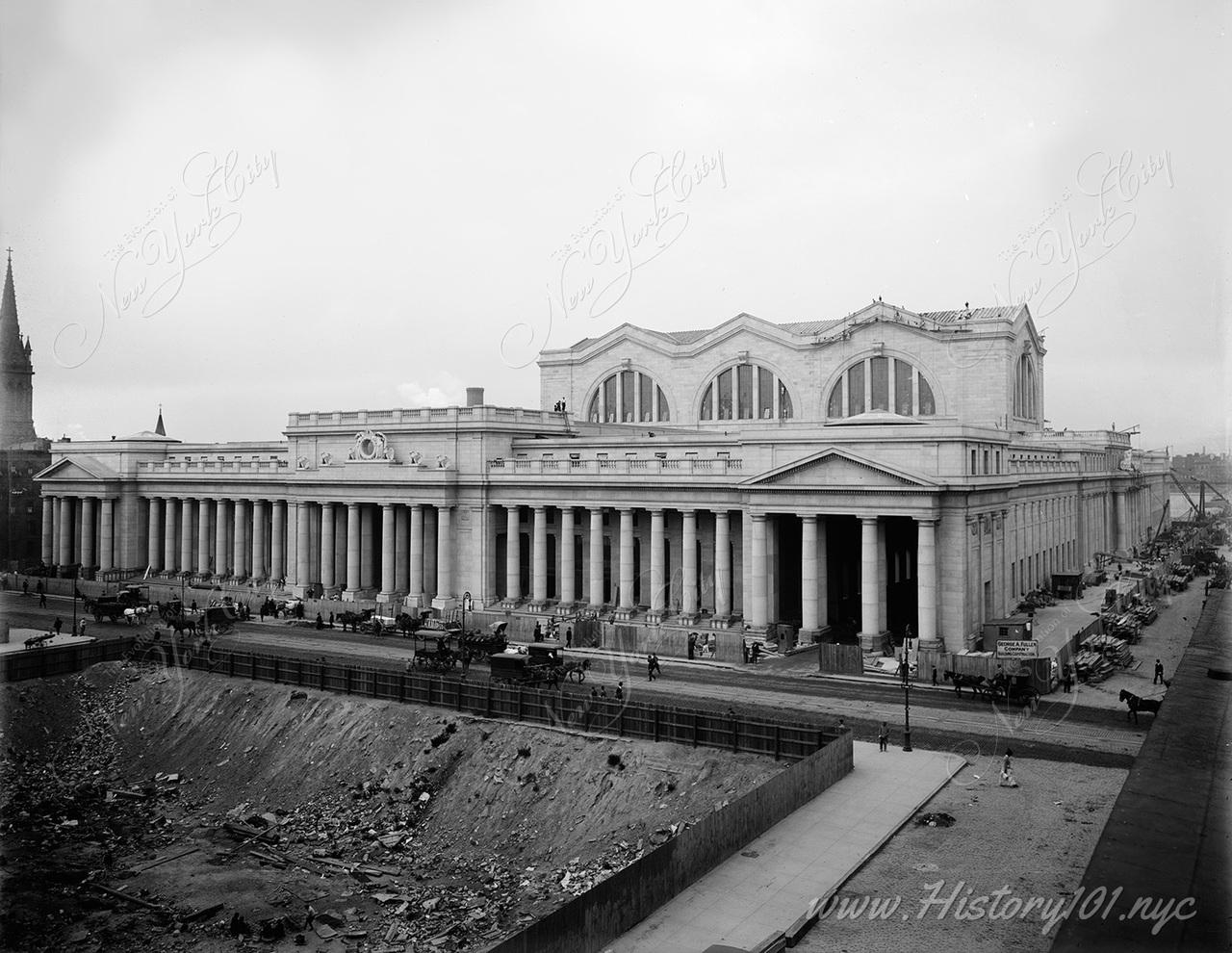 Aerial view of the New Pennsylvania Station whose construction is nearly complete.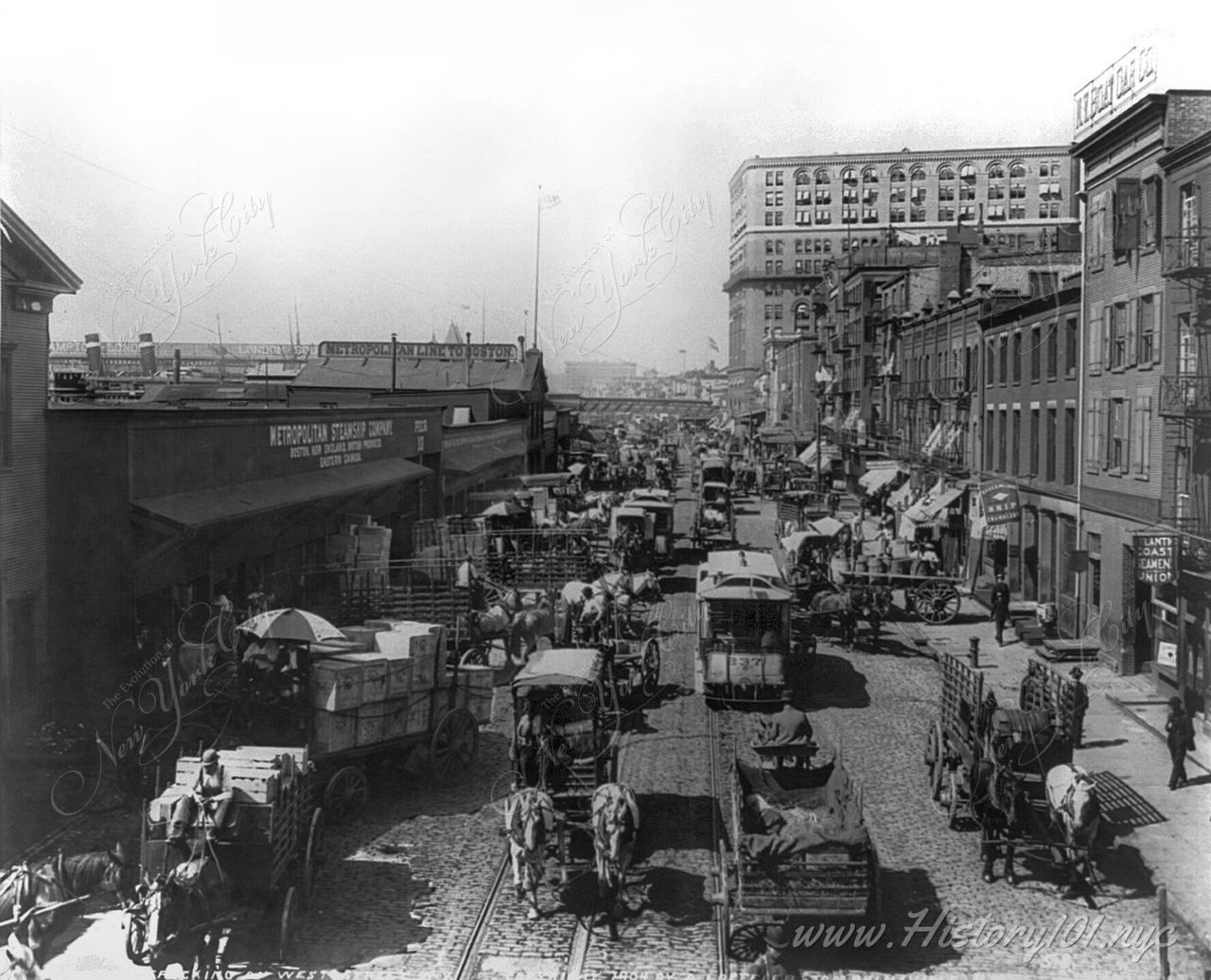 View along waterfront on West Street with many freight wagons, street cars and the buzz of daily activity.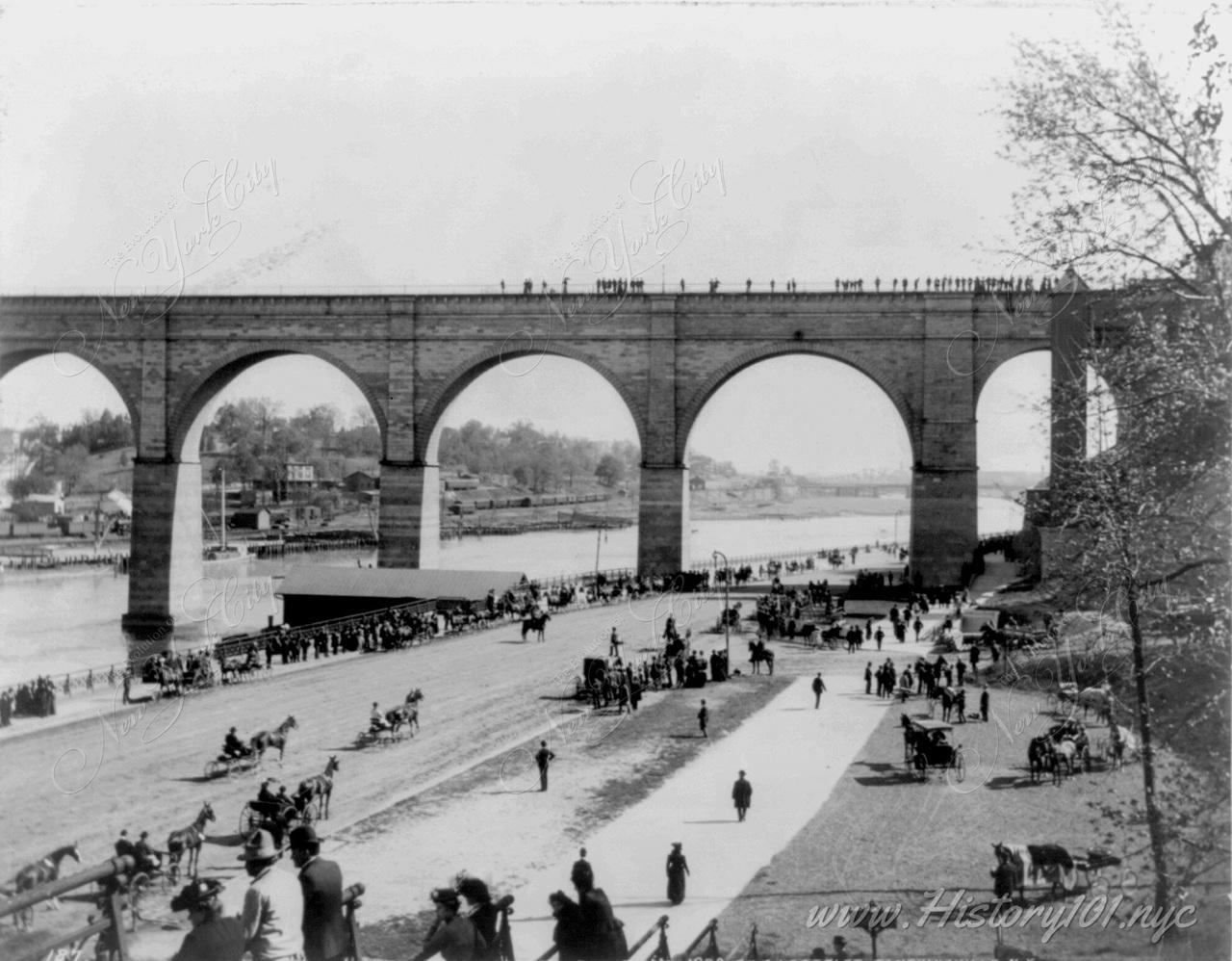 The Harlem River Speedway was opened in 1898, inviting sightseers to enjoy the spectacular views of the new waterfront esplanade.
Construction started on March 24, 1900 in City Hall, also known as The City Hall Loop. On October 27, 1904 at precisely 2:35 pm, the first subway train departed from City Hall station with Mayor McClellan at the controls.
The Williamsburg Bridge opened on December 19, 1903, at a cost of $24.2 million. At the time it was the longest suspension bridge span in the world.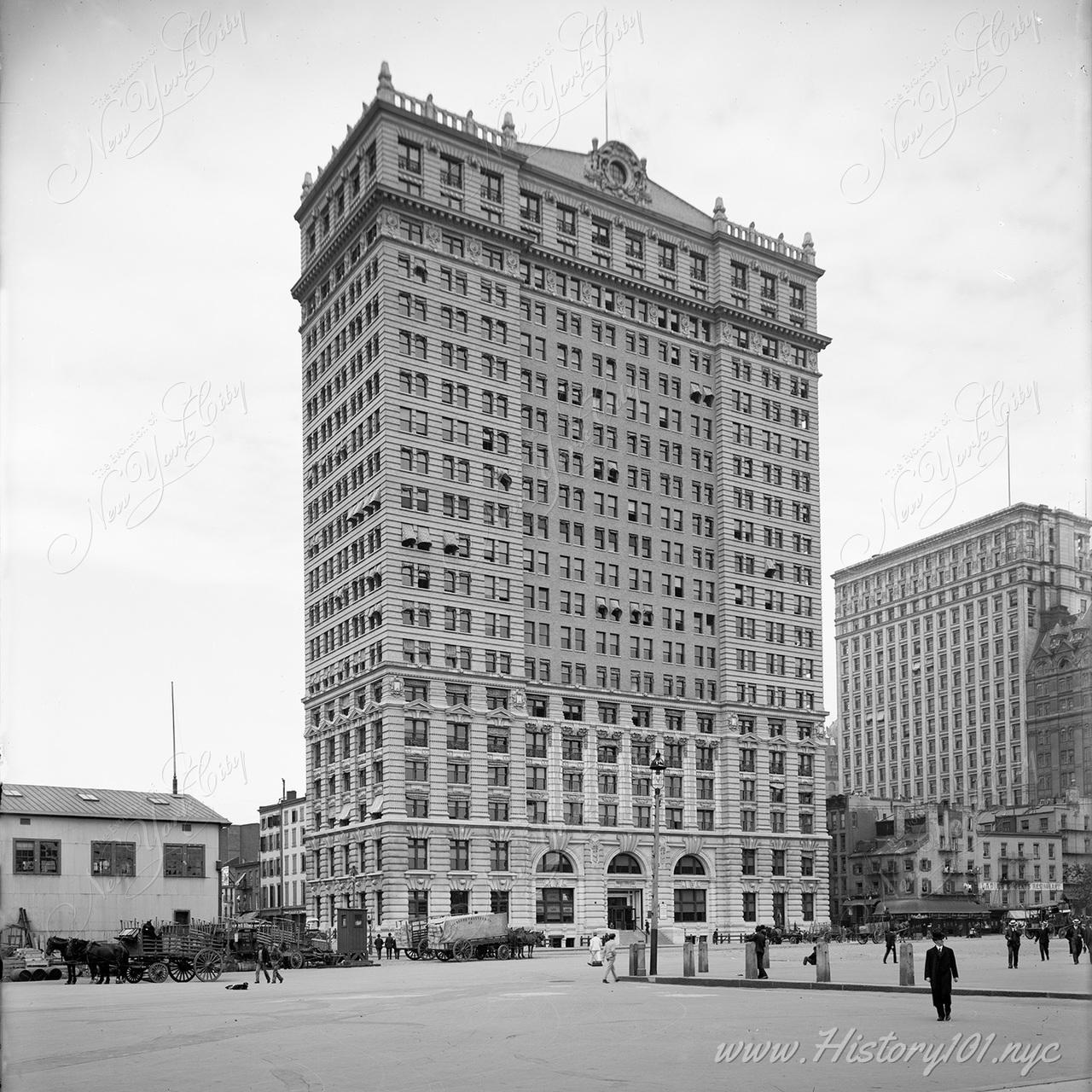 The original Whitehall Building was constructed from 1902 as a speculative office building designed by architect Henry Hardenbergh.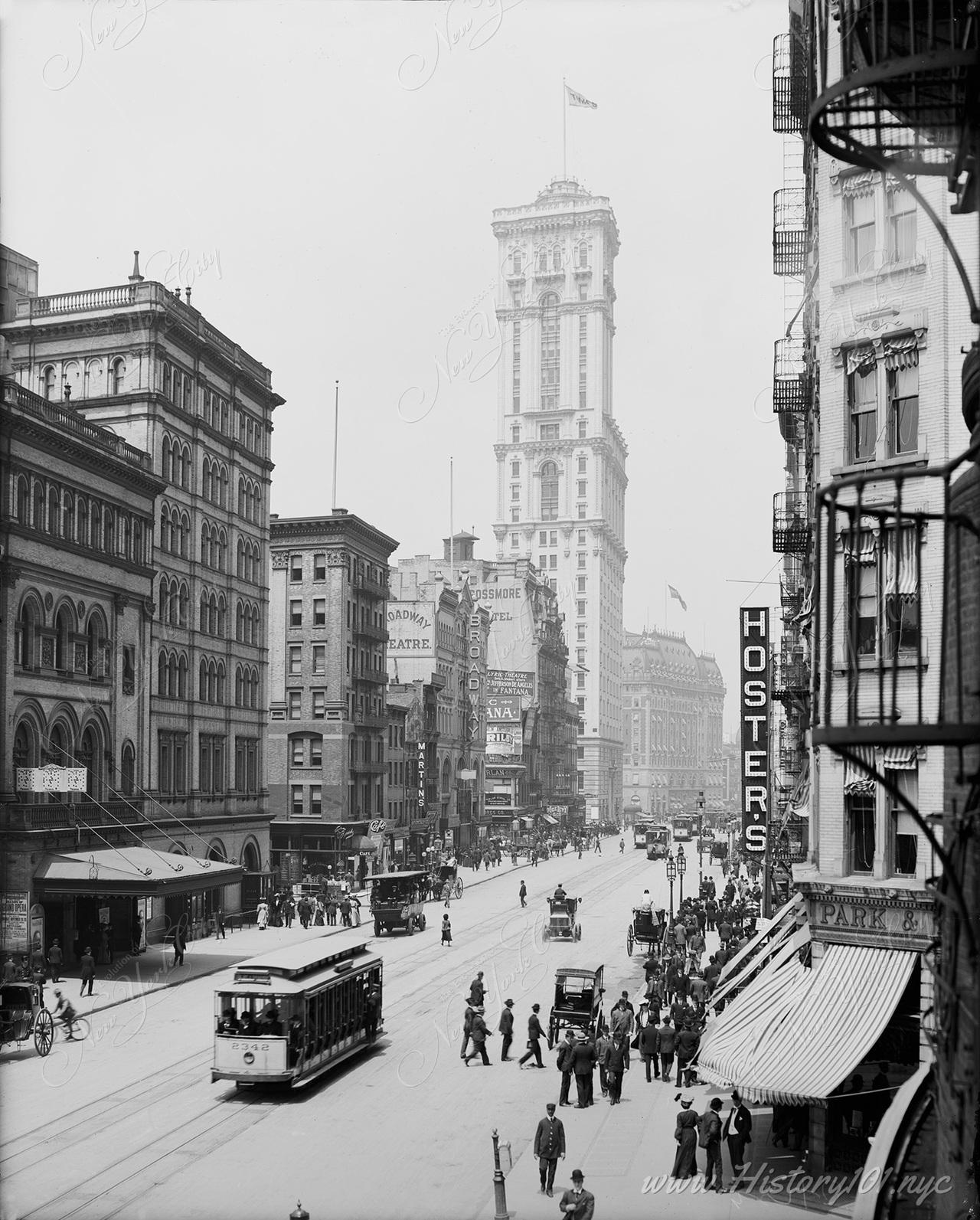 Broadway and Times Building at Time Square, New York City circa 1903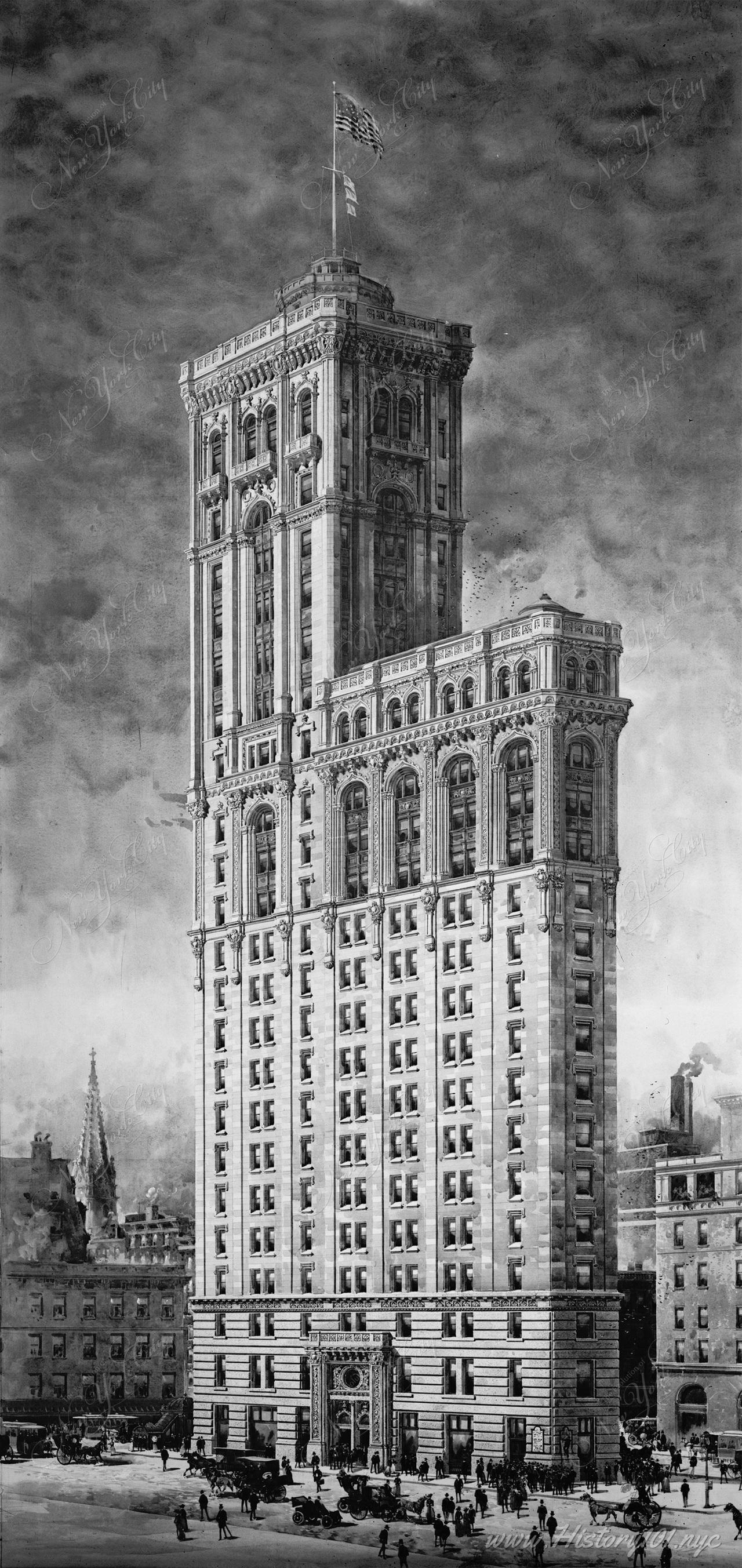 A vertical panoramic image of the New York Times Building in great detail.
The bright lights of Times Square are not a new phenomenon as this picture reveals, albeit on a much smaller scale.