---
A detailed map of Pangea which illustrates modern borders and countries to highlight the unique geography that helped shape the City of New York.
---
2 million years ago marked the beginning of an ice age which covered much of North America in glaciers which would carve and shape the landscape over millennia.
---
At the apex of the Ice Age, the Laurentide Ice Sheet would reach a maximum thickness of 2,000 feet - blanketing even our tallest buildings.
---
As global temperatures began to rise, the ice retreated and in its wake were marshlands, streams and forests teeming with wildlife and fish.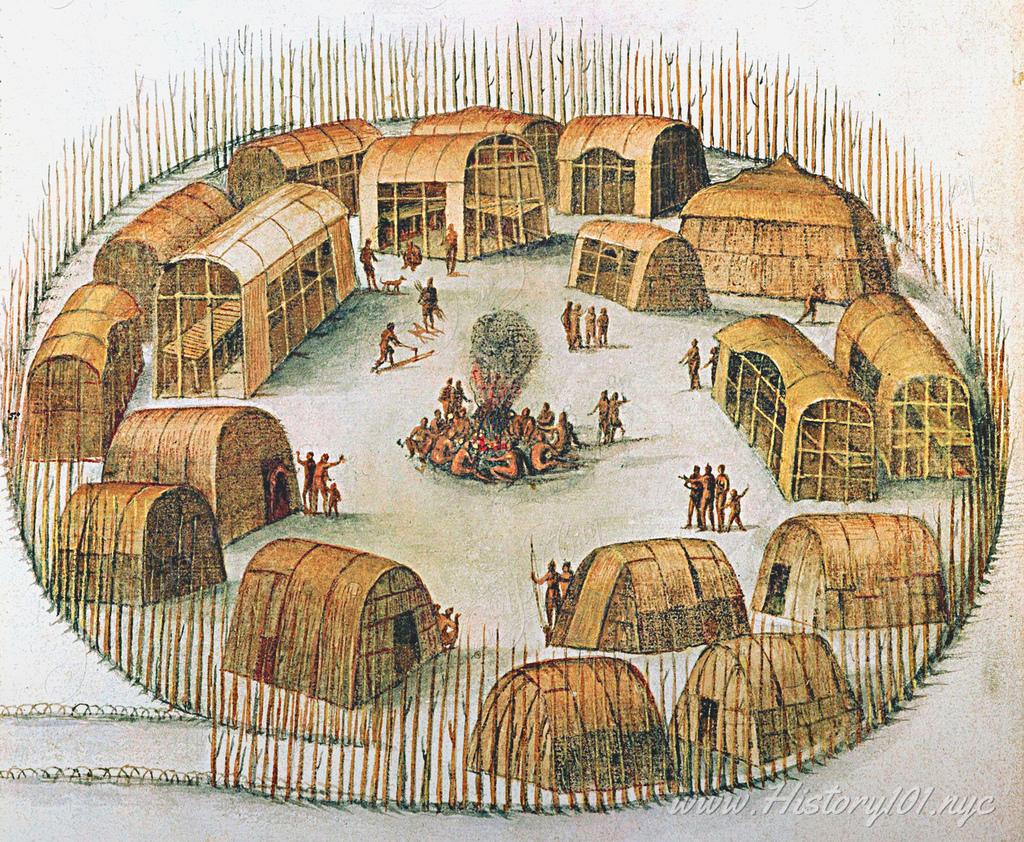 One of the first tribes to settle in the Hudson Valley were the Algonquians - a group of nomadic tribes inhabiting much of North America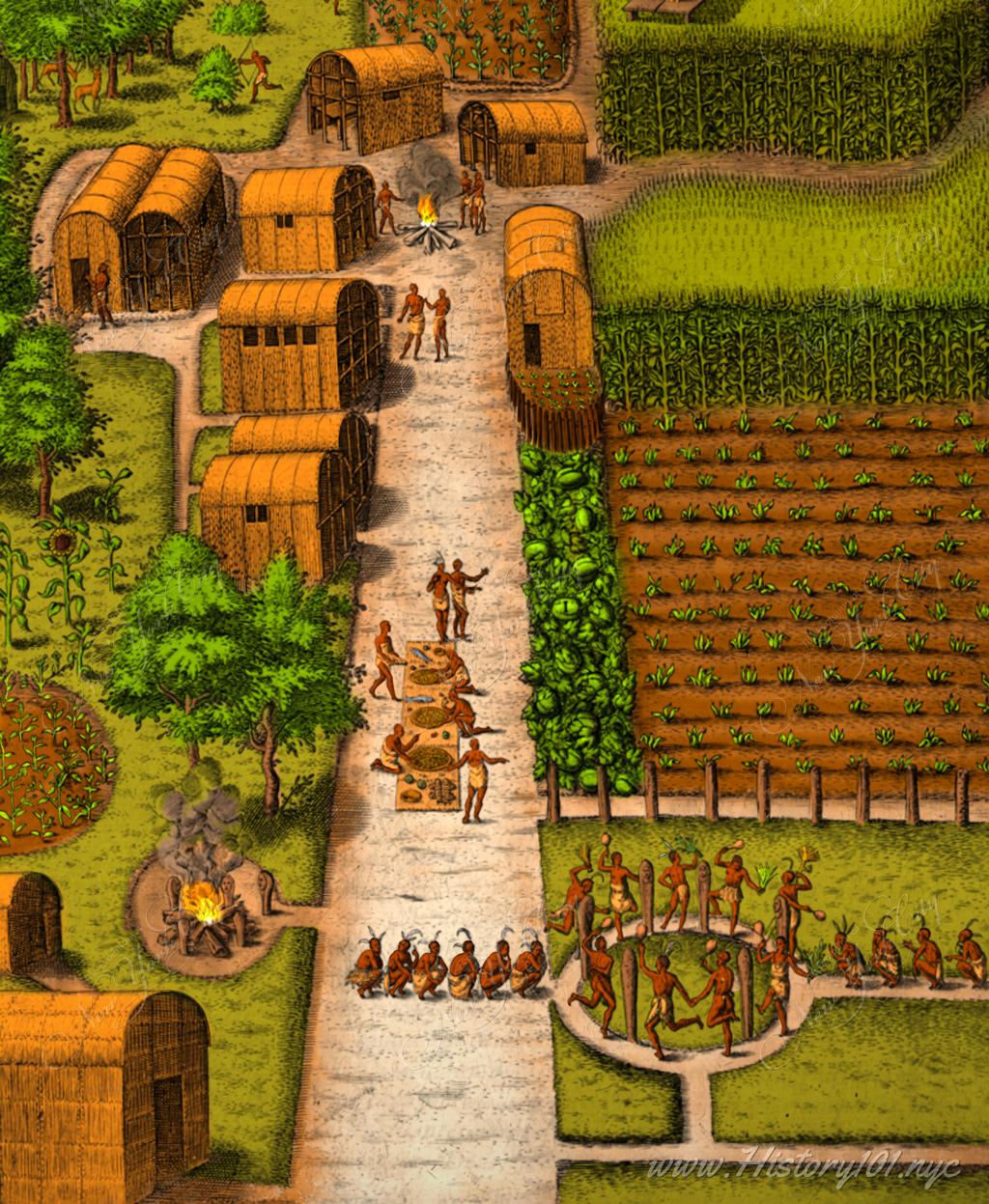 The Algonquians would eventually discover how to plant crops, which transformed their nomadic culture into more established tribes and communities.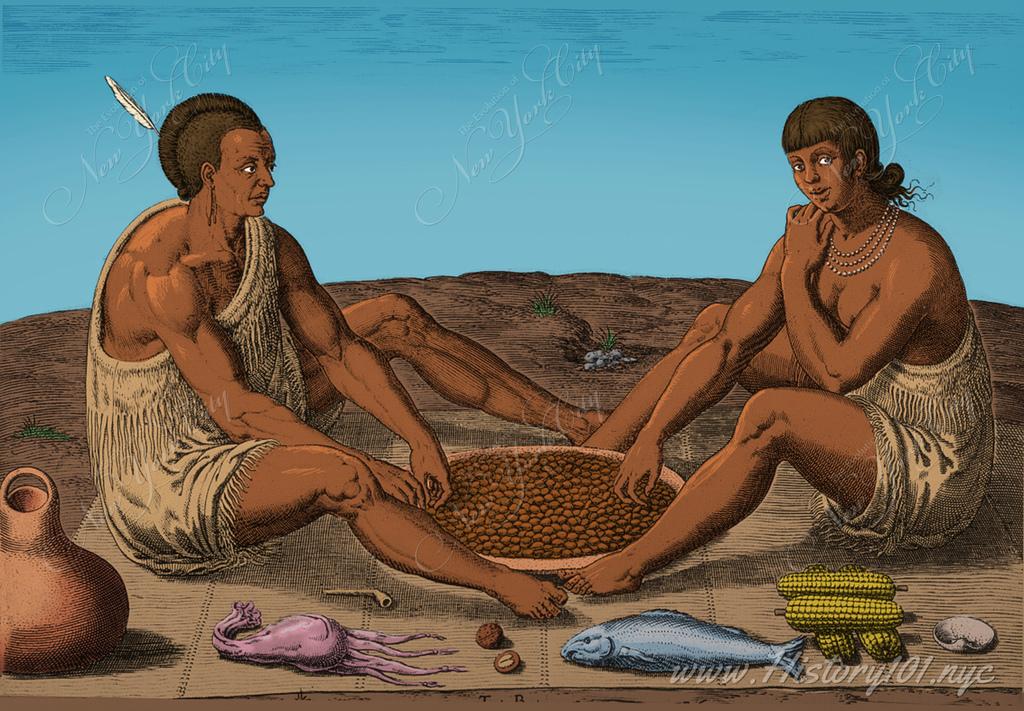 To compliment their primary diet of corn, squash and beans, Algonquians were avid hunters with a preference for deer, moose, and small game.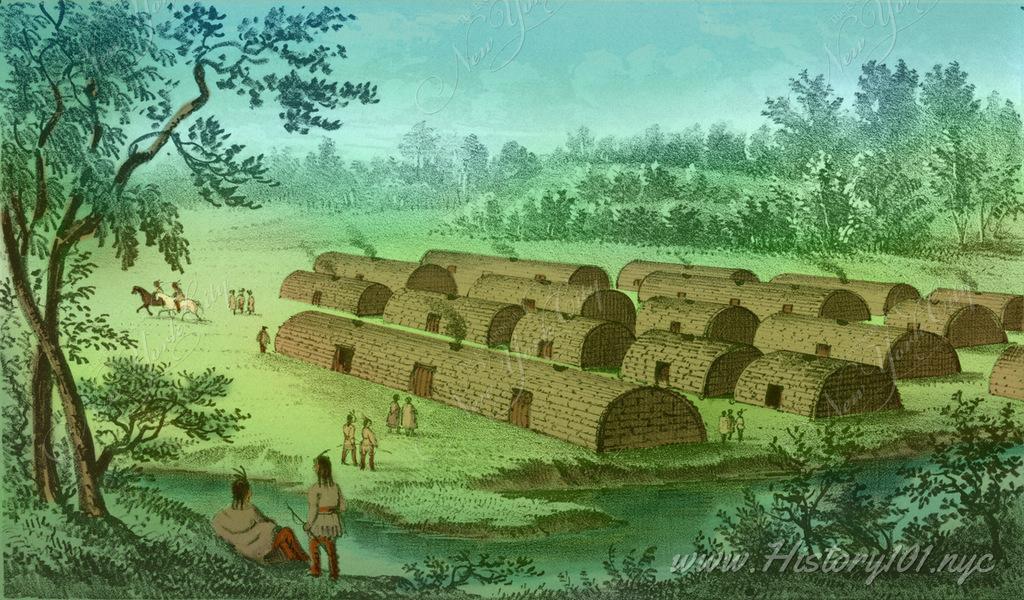 The Algonquians who would settle in the Northeastern Woodlands would eventually come to be known as the Lenni Lenape.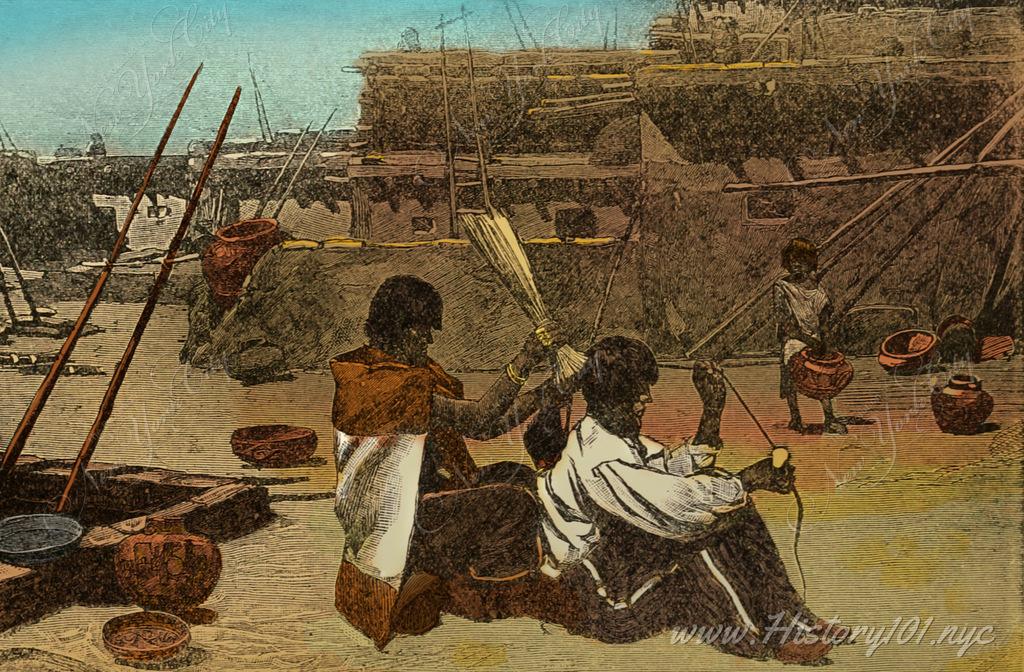 The Lenape were extremely gifted hunters/trappers, farmers and weavers and would overcome countless obstacles to enjoy an age of prosperity.